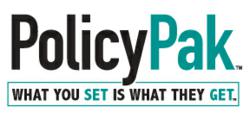 PolicyPak is always working.
(PRWEB) January 09, 2013
PolicyPak Software, the leader in desktop security management, recently unveiled a new Pak for Malwarebytes.
The pre-configured Malwarebytes Pak used in conjunction with PolicyPak Professional software gives IT admins the ability to complete endpoint security and protect application configuration settings from user changes. PolicyPak also manages Malwarebytes to make sure it's optimally configured to provide the best security. Conveniently, the Pak offers the same interface as the Malwarebytes application itself. Screenshots of the Pak can be found here.
PolicyPak can deliver settings using Microsoft Active Directory Group Policy, Microsoft SCCM, Dell KACE, or any other management tool.
Jeremy Moskowitz, founder of PolicyPak Software, explains how PolicyPak provides security by saying, "PolicyPak is always working. So the next time the application is run, PolicyPak will automatically remediate these settings at launch time. It doesn't matter if the users have tried to work around the settings or if the computer is online or offline."
PolicyPak Professional customers have free access to the Malwarebytes Pak, in addition to dozens of other pre-configured Paks. Some of the most popular applications offer up solutions for Java, Flash, Firefox and Shockwave. Security options are also available for less popular applications and custom homegrown applications with the PolicyPak Design Studio.
IT Admins can find out more about PolicyPak by attending a Group Policy Webinar at the PolicyPak Website, or by calling (800) 883-8002.
About PolicyPak Software:
PolicyPak Software (http://www.policypak.com) is the leader in application compliance and desktop management tools for Active Directory. The software enables IT pros to deliver, lockdown and remediate settings for desktops, laptopslaptops , VDI sessions, company devices, as well as personal "BYOD" devices. PolicyPak was founded by desktop management expert and Microsoft Group Policy MVP Jeremy Moskowitz.