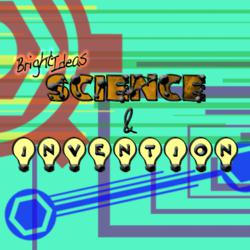 An investment in knowledge pays the best interest - Benjamin Franklin
New York (PRWEB) January 08, 2013
Science is discovery. Science offers a way of learning how things work today, in the past, and in the future. Using science we can see and learn things nobody else has seen or known. It creates a better future for mankind and all living creatures, as it develops new technologies, to treat diseases, to feed the hungry, to home the homeless and even to travel into space and maybe even into time!
Science is ongoing; always expanding and clarifying our knowledge of the universe, and as it does, creating new questions, new avenues to explore. Science is never done. All people thirst for knowledge and people all over the world participate in expanding our understanding.
Bright Ideas will explore the cutting edge of science and inventions, looking for the innovator working in a garage, a loft, a basement on an idea that is exciting and new. Be it someone building on the knowledge of the past or investigating totally new possibilities, join those who have dreams and hopes for the future of mankind.
Follow us on Facebook at http://www.facebook.com/brightideastv and on Twitter @bright_ideastv. For more information, http://www.indiegogo.com/brightideas