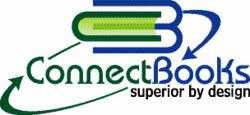 We will officially launch ConnectBooks for Sage 50-Canadian Edition at the end of January of 2013.
Chantilly, Virginia USA (PRWEB) January 08, 2013
Over 15 representatives from Sage in Richmond, British Columbia attended an online presentation hosted by IntelleApps demonstrating ConnectBooks, a mobile application for Android and Apple devices. This iteration of the application has been designed to work with Sage 50-Canadian Edition accounting software. The presentation outlined the important features and benefits of the ConnectBooks app as well as provided the audience with a firsthand look at the application itself via an emulator.
The primary presenter was Walt Mahan, who is the Product Manager for the ConnectBooks product line. When asked about his impressions on the presentation, he said, "First of all, I want to thank Paul Little—Manager of Add-On Products for Sage North America—who set up the session." Sage was represented by executives, marketing specialists, salespeople, and R&D management. Below is an extended quote from Mr. Mahan that further details ConnectBooks for Sage 50-Canadian Edition:
"Paul Little set up a similar session in March of 2012 when we presented ConnectBooks for Peachtree (re-branded subsequently to Sage 50-U.S. Edition. Since launching that product, we have garnered over 275 subscribers, which demonstrates significant market penetration in a brief time frame.
"There are three significant differences between the two offerings beside the Sage accounting software they support:
1. ConnectBooks for Sage 50-Canadian Edition provides the means to create and update certain record types (estimates, contracts, and sales invoices).
2. Subscribers have the ability to create customized roles and permissions that limit access to record types that they specify.
3. ConnectBooks accesses the Sage 50-Canadian Edition database directly and updates it in real time.
"We will officially launch ConnectBooks for Sage 50-Canadian Edition at the end of January of 2013 after doing beta tests with several Sage consultants. Subscribers will be able to download the app from the Google Play Store or the Apple iTunes store. Based on early conversations with a number of Sage consultants, we expect the product will be eagerly received."
ConnectBooks will be available in four different packages upon its release:
1. Bronze Package: 1 user, 1 company, $9.99 per month
2. Silver Package: Up to 3 users, Up to 3 companies, $19.99 per month
3. Gold Package: Up to 5 users, Up to 5 companies, $29.99 per month
4. Enterprise Package: Unlimited users, Unlimited companies, Pricing varies
One of the enticing features of the packages is that they all come with the first 30 days of service free of charge so the subscriber can try it out before sending a payment.
ConnectBooks supports multiple currencies and languages—as long as Sage provides support:

English, French, and Spanish languages
Canadian dollar, US dollar, and peso
Following the presentation, IntelleApps fielded several questions from the audience. The session was closed with some final remarks from the IntelleApps, LLC President and CEO, Ramji Venkatachari.
If you would like more information on the ConnectBooks app, you can visit the website for Sage 50-US Edition at pt.connectbooks.com or the website for Sage 50-Canadian Edition at sa.connectbooks.com.
About the Company:
ConnectBooks for Sage 50-Canadian Edition and Sage 50-US Edition are products of IntelleApps, LCC. IntelleApps is a fast growing company with an exclusive focus on developing state-of-art mobile apps for the Apple iOS and Google Android platforms.
IntelleApps is located in Chantilly, VA, USA and is a Sage Development Partner. Sage Corporation is the Creator and Owner of the Sage 50-Canadian Edition and Sage 50-US Edition accounting software products.