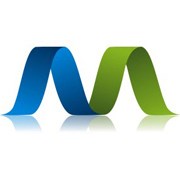 Miami, Fla. (PRWEB) January 16, 2013
Mediation.com in partnership with Amicus Mediation and Arbitration Group, will be offering a 2 day- Advanced Mediator Training course for mediators looking to elevate their current skill set or who wish to broaden their ability to mediate larger, more complex cases. Initial trainings are scheduled for New York and Connecticut in February but will be offered in other states, based on interest, in the coming year.
Amicus Mediation & Arbitration Group is a national ADR provider who works with insurers and law firms, assisting them in the development and administration of their internal mediation programs. As their business continues to expand they are hoping to identify mediators with an ability to handle more complex, higher value cases.
Additionally the training is being offered, in response to the increased interest Mediation.com and Amicus are seeing from large corporations and insurers in their desire to use mediators that have had extensive mediation training or certification.
This course will provide an abundance of very useable techniques and information that will allow a mediator to go from good to great, thus distinguishing them self within the marketplace.
Why Advanced Training ?
· Advanced training will equip you with more techniques for breaking impasses and facilitating settlements.
· Advanced training will put you on the short list of mediators considered by insurance and legal professionals that require certified or trained mediators on their programs
· Our advanced training will provide you with a proven marketing strategy and new ideas for increasing your mediation business
For information on the course, a course outline or to register, please click here: http://www.amicusadr.com/?page_id=434
Registration due by January 21, 2013