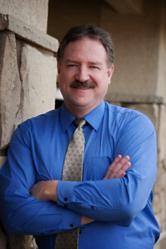 Obispo, CA (PRWEB) January 04, 2013
Michael Colleran, D.D.S., now provides patients of all ages with the Invisalign procedure. This is a teeth straightening option other than traditional wire braces that most people visualize when thinking about dental procedures for straightening teeth. As an Invisalign dentist, Dr. Colleran customizes the specialized plastic trays to the patient and gently moves teeth into the desired position. The plastic trays are removable, which helps patients clean their teeth more easily.
Most people find that their teeth are not perfectly straight. While some people with mostly straight teeth are happy with their smiles, those with crooked teeth are more self-conscious and often want a change. It can also be necessary to adjust teeth to give a patient a proper bite so that they are not wearing their teeth down prematurely. Although many people think that youth is the time to wear braces and get teeth straightened by a dentist, many adults are finding that they want straighter teeth so that they appear more professional at work. However, they usually don't want everyone to know that they are straightening their teeth. The Invisalign procedure is very discreet and often others won't even notice a person wearing the clear, plastic trays.
Upper and lower teeth impressions are taken by the dentist so that a treatment plan can be devised and a set of dental aligner trays produced. Each set of trays is worn for about two weeks. The trays gradually rotate, tip and move the teeth slowly in the direction of the desired end result. The patient has an appointment every four to six weeks to get more trays and to make sure that the trays are seating properly, and that the treatment is moving along smoothly.
The trays are worn until the desired results are achieved. However, they can be removed when the patient eats or to brush their teeth and the trays. They are generally found to be quite comfortable and are easy to clean. People use the Invisalign dental system as a discreet option for getting straighter teeth. Visit http://www.slotownsmiles.com today to learn more about Invisalign!
Michael Colleran is a general dentist offering patients personalized dental care for San Luis Obispo, CA since 2002 Dr. Colleran attended Cal Poly, San Luis Obispo for his undergraduate studies and University of the Pacific, School of Dentistry in San Francisco for his professional training. He is part of one percent of dental professionals providing the most recent FDA cleared laser procedure for gum disease and periodontal treatment. Dr. Colleran is a nationally renowned dental author and lecturer and an expert on laser dentistry. To learn more about Michael Colleran, DDS and his dental services visit his website at http://www.slotownsmiles.com.