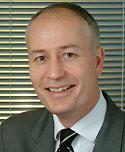 Gaithersburg, MD (PRWEB) January 07, 2013
GXS, a leading provider of B2B integration services, today announced a new on-demand webinar on aligning IT and Finance for e-Invoicing success. The session, "It Takes Two to e-Invoice," is now available on Bitpipe.com, Tech Target's online repository of webinars, white papers and other educational materials.
Today, businesses are looking for more efficient and cost-effective ways to improve business practices. Many are looking to eliminate paper invoicing, which is both time-consuming and costly for companies. As more electronic invoicing initiatives are being implemented, finance departments are being called upon to manage information and technology that would normally have been reserved for the CIO. To be successful, IT and CFOs must work together to incorporate e- Invoicing into the existing B2B infrastructure
Join GXS's Head of e-Invoicing Nigel Taylor to learn why working together is the key to a successful e-Invoicing initiative. Taylor will also discuss how to align the physical and financial supply chains, why cloud integration and B2B are important for finance to understand and what are the benefits of using EDI for tax compliant e-Invoicing.
Viewers will learn:

What electronic invoicing is and how it can benefit business
Why e-Invoicing can lead to more innovative business strategies
How to update financial supply chain practices
Click here to watch for the webinar.
About GXS:
GXS is a leading B2B integration services provider and operates the world's largest integration cloud, GXS Trading Grid®. Our software and services help more than 550,000 businesses, including 22 of the top 25 supply chains, extend their partner networks, automate receiving processes, manage electronic payments, and improve supply chain visibility. GXS Managed Services, our unique approach to improving B2B integration operations, combines GXS Trading Grid® with our process orchestration services and global team to manage a company's multi-enterprise processes. Based in Gaithersburg, Maryland, GXS has direct operations in 20 countries, employing more than 2,400 professionals. To learn more, see http://www.gxs.com, read our blog at http://www.gxsblogs.com and follow us on Twitter at http://twitter.com/gxs. You can also access our public filings with the Securities and Exchange Commission at http://www.sec.gov/edgar.shtml.
FORWARD-LOOKING STATEMENTS
This press release may contain "forward-looking statements." All statements, other than statements of historical facts that address activities, events or developments that the company expects, believes or anticipates will or may occur in the future are forward-looking statements. These forward-looking statements are affected by risks, uncertainties and assumptions, including but not limited to those set forth in the company's public filings with the Securities and Exchange Commission, including its Annual Report on Form 10-K and its Quarterly Reports on Form 10-Q. Accordingly, actual results or outcomes may differ materially from those expressed in the forward-looking statements. You should not place undue reliance on these statements and the company undertakes no obligation to update or revise any forward-looking statements to reflect events or circumstances that may arise.
All products and services mentioned are trademarks of their respective companies.