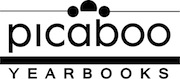 (PRWEB) January 18, 2013
As elementary (K-8) school Principals, Administrators and Teachers across the US and Canada deal with reduced funding and scarce resources, Picaboo Yearbooks has some good news that could certainly inspire plenty of smiles across their school and throughout their community: they may be eligible for up to a $500 donation as part of the new Picaboo Yearbooks Elementary School Grant Program.
To qualify for the donation, elementary schools simply need to produce their 2012/2013 yearbooks with Picaboo Yearbooks, and place a nominal value order.
In addition, schools concerned that they've missed the deadline to create a yearbook for the current academic year can put their worries to rest: Picaboo Yearbooks require only a three week turnaround from ordering to delivery, which gives schools ample time to get set-up and create a yearbook that their students will love and cherish for generations.
"Our goal is to encourage elementary schools to experience the rewards, advantages and benefits of creating a yearbook with us. Once they see how easy and fun it is, and how a Picaboo Yearbook improves everything from school spirit to student engagement, they'll wonder how they ever managed without one!"
Payne also pointed out that his company's yearbook business model has been designed to help schools and other organizations completely financial avoid risk.
"Some yearbook companies force schools to pre-order huge volumes to get their best price," added Payne. "We categorically reject that approach. With Picaboo Yearbooks, schools only order what they need, when they need it – which means no financial risk, and no storage of excess yearbooks in a closet. What's more, instead of schools having to raise funds to subsidize their yearbooks, our yearbooks are so affordable, that schools can mark-up the selling price and use them as a fundraiser to support other worthy school programs and services."
Picaboo Yearbooks' are created with the help of an easy-to-use web app that staff and students – including those in younger grades -- will enjoy using. Students will also learn valuable photography, design, writing and teamwork skills that will pay dividends for decades to come.
Elementary school Principals, Administrators and Teachers who want to learn more or apply for the Picaboo Yearbooks Elementary School Grant Program, can visit yearbooks.picaboo.com/elegrants.
About Picaboo Yearbooks
Picaboo Yearbooks, which launched September, 2012, is a division of Picaboo: a premier provider of photo books. Picaboo Yearbooks believes that every school and student deserves a great yearbook, and is revolutionizing the yearbook industry through easy-to-use web app technology that empowers customers to: easily collaborate and create a personalized yearbook in no time; order as few or as many yearbooks as they need for the same affordable price; and have their top quality yearbooks shipped within three weeks. Schools and other customers can also create a professional, feature-filled eYearbook at no-cost, and easily setup a storefront to sell and manage yearbook sales online. Learn more at http://yearbooks.picaboo.com/.