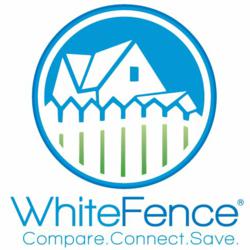 (PRWEB) January 07, 2013
ELECTRICITY
Extremes:
1. Highest bill: Portland, OR at $150.50
2. Lowest bill: Los Angeles, CA at $52.62
3. Largest Month over Month (MOM) increase: Seattle, WA from $103.19 to $141.39
4. Largest MOM decrease: New York, NY from $80.35 to $80.20
All providers using tiered rate schedules had switched to their winter rate schedules by November, so rate changes should not be a big source of increases or decreases in monthly bills for any of the cities in the index for December.
Accordingly, the greatest increase in monthly bill was seen for Seattle, WA, from $103.19 in November to $141.39 in December, as usage increased significantly between the two months. There are other cities that are predicted to have even greater increases in usage between November and December, but the reason Seattle showed the largest bill increase is because of both its relatively high usage compared to other cities (in fact, Seattle shows the highest average usage for December out of all the cities) and in some cases slightly higher rates. The runner-up to Seattle in terms of usage is Portland, OR. However, the total kWh rate charged to Portland customers comes out to be slightly higher than what is charged to Seattle customers, which is why Portland has the highest bill for December, at $150.50.
Los Angeles, CA had been seeing a short seasonal trend of decreasing bills since September, but this trend was reversed in December. Even so, Los Angeles still has the lowest bill this month, just as it did last month, this time at $52.62. New York, NY was the only city that saw an actual decrease from November to December, going from $80.35 to $80.20.
NATURAL GAS
Extremes:
1. Highest bill: Philadelphia, PA at $238.62
2. Lowest bill: Dallas, TX at $22.48
3. Largest MOM increase: Philadelphia, PA, from $149.59 to $238.62
4. Smallest MOM increase: Dallas, TX, from $22.27 to $22.48
December and January are the most expensive months of the year for most natural gas users, though which one in particular will be higher is dependent upon the city. The highest overall bill for the month was Philadelphia, PA at $238.62, and this bill is also the highest for all of 2012, the runner-up being New York City, NY in January of this year. Philadelphia also had the greatest increase from November to December, going from $149 to $238. It has had the highest bill and largest increase for the past three months.
Dallas, TX once again had the lowest bill out of the cities in the index, at $22.48, and also had the largest decrease (or smallest MOM increase). This trend has also continued for the past few months.
HIGH SPEED INTERNET, CABLE, PHONE
Washington, DC had the highest high speed Internet bill at $42.60 this month, and San Francisco had the lowest at $33.60. No cities have seen any significant or notable changes over the last month otherwise.
Dallas, TX had the highest television bill this month at $61.10, which is unsurprising as Dallas typically has one of the higher average bills for television out of the cities in the index. Denver, CO had the lowest television bill, at $46.38.
Washington, DC also had the highest home phone bill, at $42.30. The lowest was in Seattle, WA, at $29.03.
ABOUT WHITEFENCE
WhiteFence is a free service that helps homeowners and renters compare, connect and save money on phone, internet, television, electricity, natural gas, and other home services. By simply entering a street address onto the secure site, people looking to save money or start new service can find the most comprehensive list of plans available for their specific address from over 300 nationally recognized partners. As a trusted home service shopping source for 20 million people annually, WhiteFence makes it easy to establish service directly on the site in a few simple steps. WhiteFence is an Internet Capital Group partner company. WhiteFence is headquartered in Houston, Texas. For more information, please visit WhiteFence.com or view the index data at WhiteFenceIndex.com.