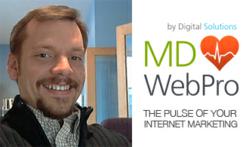 The secret is knowing your reader and only sending information in email that matches your readers interests.
Minneapolis, MN (PRWEB) January 07, 2013
MDWebPro released an article by Marc Ohmann entitled "The Secret Behind Email Campaigns That Create New Patients". Marc explains one part of how to effectively create a relative email campaign.
The focus behind this article is not only to show that email marketing is not dead, but Marc delves into one of the most difficult parts of email campaigns: segmenting. Marc explains that segmenting is not just a small part of creating an effecting campaign, it is the key. Backed with different examples from big-name companies, this article is not to be missed.
Digital Solutions, Inc. out of Minneapolis hosts the MDWebpro Blog and suite of applications helping doctors across the United States and abroad better utilize and measure inbound marketing. To learn more about MDWebPro or Digital Solutions, Inc. visit MDWebPro.com or call 800-941-0378