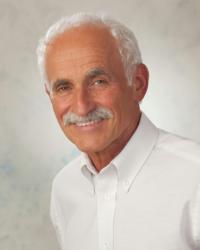 Hudson, NY (PRWEB) January 05, 2013
Robert E. Danz, D.D.S., now provides in-office dental procedures for whitening teeth. Even though some may feel it is more convenient to pick up a gel, toothpaste or a box of white teeth strips at the grocery store than it is to visit the dentist, the results from a professional treatment far outweigh the small inconvenience one might experience by going to the dentist's office.
One of the biggest differences between professional and other kinds of whitening products is the difference in the strength of the actual bleaching agent. Professional bleaching agents will usually contain 15 percent to 43 percent of the actual bleaching agent, usually carbamide peroxide, as opposed to only 10 percent to 22 percent strength in at-home products. In addition, having the procedure supervised at the dental office means that the dentist can provide additional measures of protection to the patient. Some patients are particularly sensitive to bleaching agents and the dentist can take steps to reduce irritation.
Another difference is the fact that a dentist can examine a patient and determine which type of whitening treatment will best meet that patient's needs. There are different reasons that teeth are discolored and different products work better than others depending on those reasons. The dentist can also provide customized dental trays that fit the teeth exactly so that the bleaching agent can contact all of the teeth equally during the treatments.
Faster results are usually found in a dental office. Over-the-counter products can take up to weeks for results to be noticed, depending on the strength of the bleaching agent. The specialized treatment provided in the dentist's office takes anywhere from half an hour to an hour to complete. The patient's teeth are coated directly with the bleaching solution and a specialized laser is used to speed up the time it takes to lighten the teeth. In most cases, results are seen immediately. Depending on the level of whitening desired, more than one treatment may be needed. More information on in-office teeth bleaching procedures can be found at http://www.hudson-dental.com.
Robert E. Danz, DDS, is a general practice offering patients personalized dental care for Hudson, NY. Not only does Dr. Danz run his own practice, but he is also involved in his community. Dr. Danz received his dental degree from the New York University College of Dentistry after earning his bachelor's degree from Long Island University. He has also taken numerous postgraduate education courses, specifically selecting courses focusing on cosmetic and restorative dentistry. Dr. Danz is part of one percent of dental professionals providing the most recent FDA cleared laser procedure for gum disease and periodontal treatment. To learn more about Robert E. Danz, DDS and their dental services visit their website at http://www.hudson-dental.com and call (518) 444-4215.