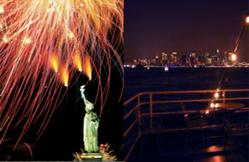 Reserve123 added over 2,100 new tour and activity products to its extensive network of websites in 2012.
Atlanta, Georgia (PRWEB) January 10, 2013
Reserve123.com – the worldwide leading resource for booking more than 12,000 tours, attractions and activities in thousands of destinations throughout 160 countries – is proud to announce company achievements of the past year in addition to sharing anticipated goals for 2013. Achievements over the past year and goals for the 2013 include social media promotions, mobile app development, ticketing upgrades, business development, and expansion of the Reserve123 brand.
In January 2012, the company unveiled a brand new YouTube Channel and added dozens of new travel videos in popular destinations around the world. The Reserve123 YouTube channel contains dozens of customized videos and currently boasts ten customized videos that have each gained over 5,000 video views. Reserve123 has also integrated these videos into their extensive network of websites so that customers may watch the videos to research and book tours and activities with added ease, information accessibility, fun, and entertainment. The company plans to double the number of travel videos this year with more destinations and a wide variety of tours and activities to discover from the comfort of travelers' homes or mobile devices.
Reserve123's social media agenda for 2013 includes new plans for Facebook, Twitter, Tumblr, and the newly redesigned Reserve123 Travel Blog. The Reserve123 Facebook Fan Page and Twitter Page garnered thousands of new followers in 2012, and the company plans to engage travelers at an even higher level throughout 2013 with popular topical discussions, contests, and promotions. The company also plans to start a new "Theme of the Week" on its Tumblr Page, which has been a very popular online destination among Tumblr users who are interested in travel.
Reserve123 added over 2,100 new tour and activity products to its extensive network of websites in 2012. In 2013, the company plans to increase this number by at least 25%. Reserve123 redesigned its ticketing system in 2012 to a more easy-to-read format with smart phone ticketing options. Five new currency options were added to Reserve123's extensive network of websites in 2012, allowing customers to choose between US Dollars, British Pounds Sterling, Euros, Canadian Dollars, and Australian Dollars. Plans for the expansion of the Reserve123 brand are already underway, and development for a new mobile app is on the horizon for 2013.
About Reserve123:
Reserve123® is the affiliate site of Alcatraz Media, the world's largest provider of tours and activities, welcoming over a million visitors per month. Alcatraz Media was formed in 1999 in San Francisco, California, and is now headquartered in Atlanta, Georgia. The company has assisted millions of customers with their travel plans, and maintains an A+ rating with the Better Business Bureau. For more information, please visit Reserve123.com or call toll free at (800) 745-1925.
###