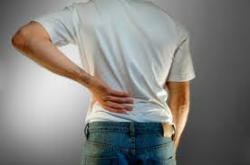 alleging the husband suffered injuries from his defective Zimmer Durom Cup that lead to a need for total hip replacement
San Diego, CA (PRWEB) January 08, 2013
AttorneyOne.com, a recognized authority on law, updated the website recently and they are now actively providing expert opinion in view of the recent news on Zimmer Durom Cup lawsuits.
According to court documents, on November 13th, 2012, a couple filed a lawsuit in New York Southern District Court (case no. 1:2012cv08240) alleging the husband suffered injuries from his defective Zimmer Durom Cup that lead to a need for total hip replacement. The Zimmer Durom Cup is an artificial hip component widely used in hip replacement surgeries in the US since 2006. In July 2008 the Zimmer Durom Cup hip replacement components were recalled after it was learned that the surgical parts did not work properly, forcing many patients to undergo painful and costly additional surgeries to correct the defect.
On September 4th, 2012, an Arkansas man and his wife filed a lawsuit in Arkansas Eastern District Court (case no. 4:2012cv00552) alleging severe complications from his Zimmer Durom Cup in both hips.
Taking into consideration the latest developments, AttorneyOne.com updated the website and, now, can actively provide an expert opinion including how to get in contact with legal counsel easily and inexpensively in case of alleged Zimmer Durom Cup severe complications. Sean Burke, director of Media Relations for AttorneyOne.com, adds that the relevant information illustrates that people continue to file Zimmer Durom Cup lawsuits. "For that reason", he continues, "our focus should squarely fall on getting the word out and assisting people in finding the right legal assistance."
On March 29th, 2012, the FDA announced that "a recent study noting an increased failure rate related to those systems that utilize large-diameter femoral heads has added to the agency's existing concerns over the safety of MoM (metal-on-metal) hip systems".
AttorneyOne.com has further information on Zimmer Durom Cup lawsuits including how to get in contact with legal counsel.
Headquartered in San Diego, CA Attorney One was founded in 2004 and is not a law firm. They offer a nationwide legal service which helps consumers find the best representation for their legal needs. You can learn more about Attorney One at our website http://www.attorneyone.com. You can also find us on Facebook at http://www.facebook.com/AttorneyOne. Checkout earlier news from us at http://www.prweb.com/releases/2013/1/prweb10287016.htm.