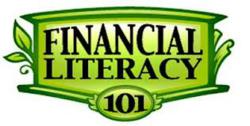 "A big part of financial freedom is having your heart and mind free from worry about the what-ifs of life."
-Suze Orman


Portland, OR (PRWEB) January 31, 2013
Reports and studies confirm that financial stress is a concern for many employees and by extension an issue for employers. Whether a company is trying to recruit, retain talent or promote company loyalty, offering financial education as an employee benefit is an excellent opportunity designed to reduce personal anxieties that impact employee performance.
The Foundation for Personal Financial Education (FPFE) is a 501(c3) nonprofit, national organization dedicated to providing companies and organizations with free financial education as an employee benefit. The organization consists of experienced financial professionals who donate their time at NO CHARGE, speaking and counseling to government agencies at the local, state and federal level, large corporations, small businesses, professional groups, and trade organizations. Because individual education of sound financial principles is our sole purpose, our workshops are not sales events, we do not endorse, nor do we mention any specific products or companies in our workshops.
Kerry Gilbreth of Portland State University observed, " The presenters are dynamic subject matter experts that engage their audience. There is no hard sell for follow up information. These are very much value-added programs."
Working hand in hand with an organization's human resource professional(s), FPFE presents financial education on a variety of topics that help the participants gain knowledge in areas of risk management, investment goals and objectives, the home buying/selling process, income tax issues and life-estate planning. Each workshop keys in on a particular area noted above and the classes are interactive. The FPFE presenters encourage an interactive presentation and encourage a culture of financial health, where employees are free to focus on their most important asset - their employment and income.
Classes include, but are not limited to:

Getting Fiscally Fit
Estate Planning
Home Ownership and Financing
Retirement Planning
Home and Asset Protection
Real Estate Today (including understanding foreclosures)
With more and more financial chaos in the news and our communities, it makes sense to bring sound financial education as a benefit to employees as a crucial step in making these individuals more stable and productive. FPFE seeks to work with those organizations that wish to bring this valuable education to the workplace. Local chapters of FPFE can be found on the website at the National Affiliates link.
To schedule these free classes, contact the Director, Harlan Mayer at 503-288-3979 or hmayer(at)FPFEnonprofit(dot)org
For more information the website for the Foundation for Personal Finance Education is: http://www.FPFENonProfit.org