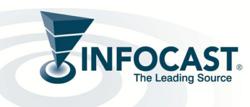 Texas is facing a serious resource adequacy problem as reserve margins are likely to fall by 2014 to an untenable level below 10%.
Woodland Hills, CA (PRWEB) January 07, 2013
Infocast, the industry-leading conference and event producer, is organizing the ERCOT Market Summit on February 11 - 13, 2013, at the historic Driskill Hotel in beautiful downtown Austin, TX. At this premier event, policy-makers and senior executives will gather to assess resource adequacy problems and opportunities for new generation build, demand response and energy storage in the ERCOT Market.
Texas is facing a serious resource adequacy problem as reserve margins are likely to fall by 2014 to an untenable level below 10%. Even in the best of situations such a large generation build out would be challenging, but low gas prices and inadequate signals from the ERCOT market have stifled new plant construction even as demand grew 20% over the past five years.
In response, the Texas PUC recently announced plans to double the price cap in ERCOT from the current $4,500 to $9,000 by the summer of 2015, with a series of price increases in the interim. An earlier increase triggered the development of a few big gas-fired projects, but massive amounts of new generation are needed to replace coal-fired units scheduled to be retired and to meet increasing customer demand.
However, doubts remain whether price cap increases alone will be enough to drive investment in generation, as low gas prices continue to squeeze profit margins.
The ERCOT Market Summit will provide a venue for discussion of topics as the impacts of the new price ceiling on generation construction starts, policy changes are considered to drive new construction and the use of alternative energy technologies, the game changing potential of demand response and energy storage and the finance-ability and investment opportunities for new projects.
With the Texas legislature's biennial session already in progress, energy issues are likely to be a focus. The Summit will feature a keynote panel session composed of esteemed members of the House of Representatives which will include Sylvester Turner of District 139 (D-Houston), Phil King of State Representative, District 61 (R-Parker & Wise Counties) and Mark Strama of District 50 (D-Austin).
For more information or to register, visit the event website at infocastinc.com/ercot-13 or contact Infocast at 818-888-4444.
About Infocast
For over 25 years, Infocast has produced the highest quality events, tailored to the needs of the industries we serve. We intensively research the marketplace, pulling from an extensive network of experts to give you the information and connections to succeed.