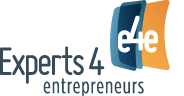 Saint Louis, MO (PRWEB) January 07, 2013
In order for any business to truly thrive on every level, it must be made up of beings that are committed to working for a cause—not for applause. One common obstacle that tends to hamstring many organizations is inconsistent levels in daily worker productivity. Experts 4 Entrepreneurs, an entrepreneurial community, is launching a speaker series aimed to empower people with the emotional fortitude needed to maintain productivity in 2013.
On Thursdays, January 10th through February 14th, the organization will hold "Systems to Accelerate Productivity," a fun, interactive speaker series designed to give participants the foundation for business and life success. The weekly series, which will be held at the Maryland Heights Centre, will address challenges from 3 separate but important perspectives. The three experts on hand will be: Stephen Hager, pioneer in Practical Neuroscience, Judy Ryan, leader in Human Systems and Cathy Sexton, expert in Productivity.
"Productivity is the lifeblood of prosperity in both business and life," said Cathy Sexton, Productivity Strategist at The Productivity Experts. "Once someone becomes consciously self-aware they can then truly live up to their full potential as a person."
Each expert will provide in depth insight to align your thinking, feeling and acting so you will get more done and have more fun. Each session will explore real solutions with practical implementation to some of the most common challenges every business owner faces. The 5 main areas that will be analyzed are: self-awareness of brain strengths, healthy relationships, time management, overcoming distractions and accountability.
"What makes our speaker series different from others is our unparalleled commitment to truly making a difference in the lives of others," said Sexton. "By combining the three unique programs and spreading them out over a period of time participants are actually able to go out, utilize what they have learned, and report back to us with their findings."
The session, which is open to the public, begins at 8AM and will run until 10AM. The admission fee is $499 and may be paid when registering. If you would like to learn more about "Systems to Accelerate Productivity" or you would like to register in advance, please visit: http://www.e4ecommunity.com/app-events/systems-to-accelerate-productivity
About Experts 4 Entrepreneurs:
Operating a business is complex and time consuming. Being successful requires expertise in many different functions. As subject matter experts, we need to rely upon many other people that have acquired know how in critical business functions that we do not possess. We have firsthand knowledge working with the entrepreneurs and family businesses in the "experts for entrepreneurs" partners' community. For more information, please feel free to visit us online at http://e4ecommunity.com