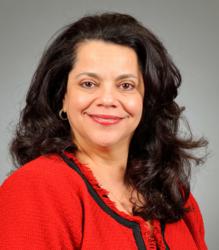 These wealthy, educated entrepreneurs create new jobs as they establish or invest in U.S. companies.
Houston, Texas (PRWEB) January 08, 2013
The International Resource Group (IRG) today announced it will hold its first educational business conference next month in The Woodlands (greater Houston) area on Wednesday, February 6, 2013 as part of an on-going campaign to nurture foreign investment while connecting domestic and foreign entrepreneurs. Among the conference topics are: "Protecting Your Investment: Navigating Employment & Immigration Laws in Your U. S. Company" and "The 2013 Global Economic Outlook - How It Will Affect Your U.S. Business." H-E-B President Scott McClelland will be the luncheon keynote speaker.
Facing an uncertain economy at home, foreign business owners are increasingly considering investing in U.S. ventures, taking advantage of the EB-5, E-2 and other entrepreneur visa options. Because the transition to life in the U.S. is not always easy, this accessible network of culturally sensitive professionals was established to help foreign entrepreneurs adapt to conducting business in the U.S. in a well-organized and comfortable manner.
According to IRG Co-Founder Jason Jimenez, "This consortium of recognized firms works with foreign business owners every step of the way from the initial inquiry stage to assisting clients with an array of necessary resources including asset protection, financing, immigration, legal, tax, construction and other services."
Jimenez continued, "I helped establish IRG in order to make the services of the most distinguished professionals and their affiliated companies available to international business leaders seeking to invest in our Texas economy. By providing the best possible support, our foreign clients are assured of the maximum opportunity for success while at the same time strengthening our local community."
Contrary to the typical image of the immigrant as a drain on American jobs, these wealthy, educated entrepreneurs create new jobs as they establish or invest in U.S. companies," said attorney and IRG member Sarah Monty, managing partner at Houston law firm, Monty & Ramirez. She said for business owners from some Latin American countries, relocating to the U.S. has become a legal escape route from violence and crime in exchange for a job-creating investment.
With its exploding diversity, Texas has become a popular choice for relocating foreign businesses. It is perceived as a friendly state offering great opportunity and increasingly considered a solid investment decision for Latin American business owners, with whom the state has had strong ties for years. Jimenez invites foreign business owners who desire to establish or acquire a U.S. business or those who work in an environment where they come into contact with professionals in need of reliable information to register for the conference.
IRG also welcomes U.S. businesses who are interested in exploring partnerships. "Through IRG, we look forward to growing and strengthening our business community, discovering opportunities and supporting many new ventures on the road to success. This educational conference will serve as a first step," said Jimenez.
The conference will be held on Wednesday, February 6, 2013, 7:30 a.m. to 1:30 p.m. at Lone Star Conference Center, 5000 Research Forest Drive, The Woodlands, Texas 77381. Cost is $35 and includes breakfast and lunch. Seating is limited, register at http://www.irghouston.org/successconference
###
About IRG: Established in 2011, IRG is an innovative and creative association of multi-disciplined experts who work with foreign and domestic investors from the initial inquiry stage to assisting clients with an array of valuable resources.
For details about IRG or more information visit http://www.irghouston.org or call 1-800-994-0143.