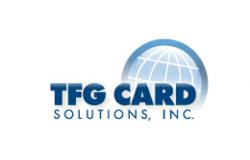 Our shared objective and focus on the client makes this partnership a perfect fit.
Francesville, IN (PRWEB) January 08, 2013
TFG Card Solutions, a local payroll debit card company, announced a recent partnership with Adaptasoft, a payroll software company. TFG's payroll debit card integrates seamlessly with Adaptasoft's CyberPay software, the company's core payroll processing product, making it convenient for their service bureau clients.
TFG Card Solutions provides free payroll debit cards to empower unbanked employees and help businesses make the move from paper checks to direct deposit. Adaptasoft, based out of Indiana, is a leader in payroll service bureau software and payroll service bureau consulting. Its award-winning software, CyberPay, is a flexible, production-tuned suite of applications for payroll processing.
"We're excited to add TFG Card Solutions to our list of ancillary product partners," said Adaptasoft Marketing Communications Director Dan Weerts. "Our goal is to provide complete payroll solutions, with add-on services, that payroll companies can offer to their clients. We chose TFG because they mirror our approach by providing outstanding support and service."
Knowing that paperless payroll is something desired by payroll companies, employers and employees, Adaptasoft chose TFG Card Solutions to recommend to their payroll service bureau clients.
"Adaptasoft prides itself on the total solutions it provides to their payroll service bureau clients and is always looking to enhance their offerings," added Erik Farleigh, Client Service Director of TFG Card Solutions, "Our shared objective and focus on the client makes this partnership a perfect fit."
About Adaptasoft, Inc.
Founded in 1996, Adaptasoft offers payroll bureau software and business solutions. The core software product is CyberPay. Online and Remote versions of CyberPay are also available, making it a complete suite of products for the needs of payroll companies, large and small. In addition to software, Adaptasoft provides implementation assistance, live support, payroll business consulting and marketing tools.
About TFG Card Solutions, Inc.
TFG offers free payroll debit card solutions that help businesses of all sizes increase direct deposit participation, maximizing their current direct deposit system and empowering unbanked employees. Payroll debit cards save both the business and its employees money every single pay period.