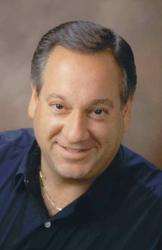 Customers generally either love this new design, or they don't.
Atlanta, GA (PRWEB) January 05, 2013
Read new column by Industry Analyst Jeff Kagan. This is in response to the Wall Street Journal article from January 4, 2013 titled, Windows 8 Fails to Ignite Holiday PC Buying.
The following comments in quotes are attributed to Jeff Kagan, Industry analyst. They are from his column. Link listed below.
"The Microsoft Windows 8 approach seems to be hurting them, yet they are not taking corrective action." according to Jeff Kagan Tech Analyst.
"Microsoft has created an entirely new and innovative platform with Windows 8. Looking at it objectively all customers are impressed. However that does not mean all customers want to use it."
"Customers looking for this kind of change welcome the new product. However customers who prefer to continue doing things they way they always have done things are left out."
"Customers generally either love this new design, or they don't."
"I think Microsoft is taking a risk the way they are rolling out this new operating system."
"Microsoft is not responding well to this customer pushback. They don't seem to realize it's all about the customer."
"That may be why Windows 8 did not have a strong holiday selling season."
Click to read the Jeff Kagan column, Why Microsoft Windows 8 Holiday Sales Were Soft, Jeff Kagan Tech Analyst
About Jeff Kagan
Jeff Kagan is an Industry Analyst and Tech Analyst. Over the last 25 years he has been quoted in tens of thousands of news stories in print, television and radio.
Kagan also shares his thoughts and opinions in columns and press releases. Visit his web site at http://www.jeffKAGAN.com to find out more.
The comments in this release may be quoted in news stories. Attribute them to Industry Analyst Jeff Kagan, or Tech Analyst Jeff Kagan.
Join eMail List; To be included in the Jeff Kagan media email list for his comments on breaking news stories please send request by email to jeff(at)jeffKAGAN(dot)com
He can be reached by email at jeff (at) jeffKAGAN (dot) com or by phone at 770-579-5810.
Kagan is the Principal Analyst, Consultant, Columnist and Speaker.