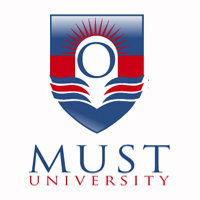 St. Petersburg, FL (PRWEB) January 07, 2013
MUST University has recently announced scholarships of up to 75% to students who enroll in its School of Nursing. The scholarship, which is applicable to degree, diploma and certificate programs, seeks to encourage students to enroll in the highly sought-after field of nursing.
According to the U.S. Bureau of Labor Statistics, nursing jobs will grow by 22% through 2018, making it the fastest average growth rate for all professions. With such exceptional growth of the profession, the demand for knowledgeable and highly skilled health practitioners is on the rise. An accredited online degree in the field is the perfect opportunity for students to start a career in nursing thanks to the flexibility and convenience it offers.
The University offers two different kinds of nursing programs: theory-only and experience based. The theory-only program is designed for students with no working experience in the area of health care. It is focused on providing students strong and practical concepts related to nursing. The experience-based program is for those who have had prior practice in nursing. This program will help strengthen the academic profile of the students to they may advance professionally.
"We are entirely focused on providing quality education and producing brilliant professionals in a highly in-demand field of Nursing. The scholarship program seeks to encourage individuals to take up nursing as a career and grow. Both the theoretical and experience based programs are uniquely customized according to a students' specific requirements," said Brian Reeves, communications director of the University.
The School of Nursing provides flexible, widely recognized and self-paced study programs that are designed keeping in mind the challenges and requirements of today's modern world. Graduates in the field can pursue their careers as registered nurses, nurses' aides or carry out research in the health and medical field.
About MUST University
MUST University is the largest online university, offering more than 1,100 self-paced and self-study degree, diploma and certificate programs from 16 specialized schools and 71 different majors. Experienced faculty, global locations, academic affiliates, corporate partners and career center all come under MUST's roof to offer peerless academic experience. MUST University surpasses both traditional and the online institutions in terms of ease & flexibility, affordability, quickness, and quality of education, with innovative and easy-to-use features like mobile classroom, 24/7 consultants, credit transfer facility, scholarship programs, etc.