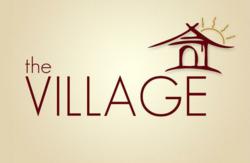 Washington, DC (PRWEB) January 07, 2013
On Jan. 7, 2013, the Congressional Black Caucus Foundation (CBCF) will launch its new weekly blog, The Village.
CBCF brings a sense of community online with its new blog, The Village. Through a series of featured guest bloggers, The Village will cover current events and issues critical to the advancement of African Americans and the African Diaspora.
The Village is a place where honest conversations take place. It is a circle of trust where African Americans can speak candidly about the real issues affecting their lives. From education to the economy to entertainment, The Village is a place where you can count on real talk from real people.
New blogs will be posted each Monday beginning Monday, Jan. 7, 2013. Scheduled guest bloggers include Sean Breeze, Kai Dupé, Jamila A. Brown, Dr. Deborah Grison, George Cotton, Pamela Stokes Eggleston and Karen Safo-Barnieh.
The Village. Real People, Real Talk. Visit The Village at http://www.cbcfinc.org/thevillage.
To learn more about CBCF, visit http://www.cbcfinc.org , or call (202) 263-2800.