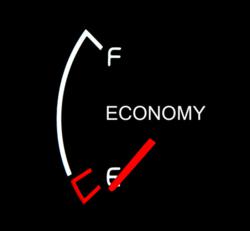 "With only 155,000 jobs created for this last month, I think the issue now is that the numbers did not grow enough for such a busy holiday season, and they did not grow where we expected them to," said Joe Shaheen
Washington, DC (PRWEB) January 05, 2013
Human Alliance Ltd, one of Washington, DC's Top HR Consultants has developed analysis based on the new December employment report numbers released by the Bureau of Labor Statistics. The analysis predicts that the recent slump of employment gains is a symbol of weak fundamentals of labor markets and could be a sign for a tough labor market ahead.
"Job growth remained steady this month at 155,00 jobs created which is a little bit more than the average for the calendar year of 2012. I think the issue now is that the numbers did not grow enough for such a busy holiday season, and they did not grow where we expected them to grow. We have concerns about the damage from Sandy that continues to be a drag on the economies of the Mid-Atlantic states, and where the job growth in those states has been recently," said Joseph Shaheen, one of Washington, D.C's top HR Consultants.
The Bureau of Labor Statistics reports that the roughly 155,000 jobs reportedly created in December were in expected areas, but more increases in "healthcare, food services and drinking places, construction, and manufacturing."
The growth in construction during this period of the year is a positive sign for the industry's 2013 forecast, and manufacturing's rise has been part of a general trend of increasing manufacturing employment during the recent recession and so, it was as expected.
"What we are still struggling with is the increase in the 'food services and drinking' BLS classification which can either be interpreted as a strong sign of labor employment, or an increase in partial employment of unemployed workers. Either way the growth was not large enough to make us feel secure about the first quarter of 2013. We should've seen a bigger jump in retail, and also in construction after Sandy," Shaheen mentions.
The most important part of the analysis focuses on Sandy, the east coast storm that has caused billions of dollars of untold damage. The storm's impact continues to hamper growth in the states that were affected by it, and with Congress' failure to pass any definitive aid legislation to affect the troubled states, the Human Alliance expects that employment numbers will continue to be stifled by the ongoing gridlock in congress.
In a report released early last week, the Human Alliance forecast that a possible 1 Million US jobs would remain un-created so long as the aid legislation remains held in Congress. States such as New York, New Jersey, and even as far south as Maryland would be prime recipients of those funds.
Clients of the Human Alliance Ltd. will receive a copy of the full report.