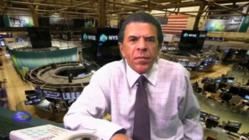 The ING New York City Marathon is considered the Blue Ribbon event of the New York Road Runners Club year.
New York, NY (PRWEB) January 10, 2013
Aidan Doyle will be running the New York Marathon in November, 2013.
Mr. Doyle will be "running for the Mayors" that is all incumbent Mayors of United States major cities in an attempt to raise $250,000 for the The Children's Tumor Foundation.
The Children's Tumor Foundation is a non-profit 501(c)(3) medical foundation, dedicated to improving the health and wellbeing of individuals and families affected by the neurofibromatosis (NF).
The New York City Marathon (branded ING New York City Marathon for sponsorship reasons) is an annual marathon (42.195 km/26.219 miles) that courses through the five boroughs of New York City. It is one of the largest marathons in the world, with 45,103 finishers in 2010.
Mr. Doyle is probably best known as the host, producer, and creator of the popular New York-based financial commentary TV shows, "On Da Money" and the recently launched "This Week In Forex". The President & CEO of Bellwether Capital Management, Mr. Doyle has been in finance since the late 1980s both in London and New York, along the way working with a veritable who's who of the financial community. Mr. Doyle's views and opinions are sought after by the global financial media. He is also the producer and presenter of the recently-released educational DVD "Understanding Managed Futures" and a regular contributor to Thomson Reuters Insider Network.