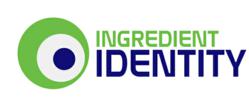 There is a lot of money to lose, which can be easily prevented...
Laguna Beach, CA (PRWEB) January 07, 2013
Ingredient Identity, a provider of Regulatory Consulting and Label Claim Review Services to the Natural Products Industry, announces its re-branding and launch to align with the increased awareness and enforcement actions relating to current Good Manufacturing Practices (cGMPs). The company unveiled a new corporate image, messaging and plans to roll out several new easy-to-use web-based offerings this year that support the Quality and Regulatory needs of companies still struggling to meet compliance requirements or adequately respond to regulatory actions out of inspections, including Warning Letters.
"After a significant increase in enforcement actions by the FDA within the Dietary Supplement Industry, we've learned that a product's label is the single most commonly overlooked item that gets companies into hot water the quickest" said founder, Jim Lassiter. Ingredient Identity brings expertise to fill the large gap where other organizations that design labels or manufacture natural products, fail to address the regulatory and quality aspects associated with manufacturing the product. Such failures can easily lead products to fall off label or not meet specification over time and thereby become a liability from a regulatory agency or litigation viewpoint.
"We do this type of work very quickly and successfully for some of the largest brands on the market, thereby mitigating companies from paying sever penalties for violating compliance requirements, product recalls, consent decrees or from being sued altogether. There is a lot of money to lose, which can be easily prevented and failure to understand cGMP regulations by only focusing on label design or other unqualified 'marketing' factors can make that product an absolute nightmare when the agency shows up or a lawsuit is served, especially for Sports Nutrition products," added Lassiter.
Ingredient Identity helps customers reduce risks from unintentionally mislabeled dietary supplements by ensuring compliant Supplement Facts Panels and Finished Product Labels. For each product label review, a customized report is generated that can be used as an adjunct to a product's master manufacturing and batch records. Basic Label Reviews help customers with in-house resources to spot check or confirm compliance before going to print or shipping the product. Enhanced Label Reviews help customers expeditiously uncover and resolve labeling issues by providing detailed explanations, including wording/claim solutions as well as references to pertinent guidelines. These references help to either substantiate a label claim or provide the recommended critical changes. Furthermore, the company provides a 100% Guarantee on all reviews for unaltered product labels.
About Ingredient Identity
Ingredient Identity is a specialized consulting firm focused on Regulatory, Quality and Product Development services within the Dietary Supplements Industry. We help protect our clients' intellectual property and overall brand value. Our expertise is in the guidance of clients through the Dietary Supplement cGMP's and scientific challenges, meanwhile providing insight into optimal development strategies that ensure compliance of all operations and documentation practices. For more information visit ww.ingredientidentity.com or call 949-415-7795.