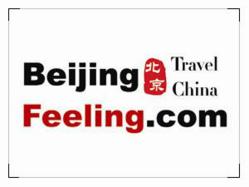 (PRWEB) January 06, 2013
Today, BeijingFeeling.com, a leading Beijing travel service company, announces its Beijing Tour Spring 2013 promotions to explore its market share in the tour industry. All old and new customers for its Beijing tour packages can get a discount, up to 10% off.
The Beijing Tour Spring 2013 promotions mainly include Muslim Beijing Tour packages, 72-hour visa-free Beijing tour packages, Old Beijing tour packages, New Beijing tour packages, and so on. As per different customers' requirements, these packages can also be categorized into 1 to 7-day tours.
Alan Zhang, CEO of BeijingFeeling.com, said, "Beijing starts a visa-free transit policy now. This is absolutely great news for our company, because it could attract more transit visitors, and stimulate our business development."
"These transit tourists are not permitted to leave Beijing to other Chinese cities during the 72 hours, so it is best to take a brief tour of Beijing. Our Beijing bus tour, or any Beijing tour package is a good choice for them. Moreover, each customer can get a discount for a limited time, January 2013 only," added Alan Zhang.
With more than 10 years experience in the travel industry, the Beijing tour packages from BeijingFeeling.com have brought much fun to travelers. Alongside its Beijing tour service, BeijingFeeling.com is offering more than 200 China tour packages covering major destinations in China as well as China tailor made tours per customer's request.
BeijingFeeling.com is a licensed international tour agency located in Beijing, China, and it is trying to be original, unique and different from other competitors in how to satisfy and impress their customers.