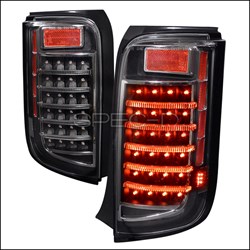 La Puente, CA (PRWEB) January 06, 2013
ILoveBodyKits.com now has more euro tail lights in stock than ever, adding a number of new options for customers to consider for their specific vehicle. With these newly added options, shopping is easier than ever to find just the right tail light solution.
Chevrolet Tahoe tail lights, Chevrolet Silverado tail lights and the Mercedes tail lights highlight the most recent additions. The company has decided that, for a limited time, all new tail lights added to the website will include free shipping as well as a below suggested retail price. All products are brand new and built specifically for the make and models in the description on each page.
With new tail lights now officially on the website, the next new products will include additional headlight options for the numerous types of vehicles out there. With literally hundreds of vehicles on the market each year, each light on both ends need to specifically fit the specifications.
To take a look at all of the new euro tail lights, or to view the rest of the website, visit http://www.ilovebodykits.com/category/122/Chevrolet/Taillights_clear_taillights_euro_taillights.html.
About ILoveBodyKits.com
I Love Body Kits is a website that has evolved into one of the largest online auto shops in the United States. With a variety of options to choose from for every type of car on the market, customers can find affordable options quickly and easily.