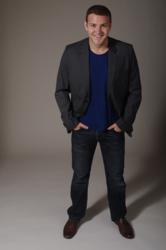 Most players in the SAT prep industry are in business to make as much profit as possible - not to create the most effective option possible.
New York, New York (PRWEB) January 09, 2013
For ambitious high school students preparing for the SAT, the test prep industry offers a myriad of study solutions, including in-classroom courses, one-on-one tutoring, hybrid programs, software programs, and self-study materials. However, according to renowned SAT tutor Anthony-James Green, the reason that new options continually hit the market is because none of the currently available solutions solutions work.
"The SAT prep industry is in business to make as much profit as possible, and not to create the most effective option possible," says Green, "The SAT industry is getting absolutely huge, but not any better at doing what it's supposed to do."
In his recently released guide, "Five Things the SAT Prep Industry Does Not Want You to Know", Green discusses the factors that parents and students need to know before shopping for an SAT tutor, program, guide, or any combination of the three. Green reveals the dirty secrets of test preparation, including what works, what doesn't work, and what to consider when preparing for the SAT.
"The SAT is easy – if you prepare for it the right way," says Green, "Unfortunately, the methods used in current test prep offerings lack the combination of planning, teaching, and practicing required for a student to substantially increase his or her SAT scores."
In his guide, Green also references his new SAT Self-Study Program, The 90 Day SAT Prescription. Green saw an opportunity to reach clients he did not have time to tutor by converting his one-on-one program into a structured yet adaptable software program that adjusts based on each student's performance, strengths, and weaknesses. The 90 Day SAT Prescription can be accessed from any internet-connected device and offers step-by-step lesson plans that take the guesswork out of self-study. The program is guaranteed to improve student scores by hundreds of points, and comes with a full, money-back guarantee.
Students and parents interested in downloading the free guide can do so at the following address:
http://www.teachyourselfthesat.com/5-things-the-sat-prep-industry-does-not-want-you-to-know/
"The lack of balance between structure and flexibility is the biggest problem plaguing the test prep industry, and until recently, no one had solved it. With the launch of The 90 Day SAT Prescription, I finally have."
The 90 Day SAT Prescription was made available to the public for the first time January 3, 2013. The program costs $379.95 – far below that of in-class programs and private tutoring rates. Interested parents and students can learn more about the program, as well as sign up for free guides, downloads, and more, here:
http://www.TeachYourselfTheSAT.com
Green has worked with over 320 students one-on-one, launched and sold his own SAT tutoring firm, authored four books on the subject of SAT prep, and has been called New York's Best SAT tutor.
Green lives in downtown Manhattan, where he works with his students full-time when he's not developing new tutoring software programs and guides.
###