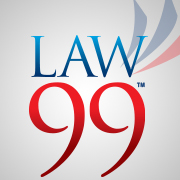 Virginia Beach, VA (PRWEB) January 08, 2013
A pressing issue in the United States and other developed countries is how to deal with exorbitant healthcare costs. The U.S is trying its best to tackle this issue through the Affordable Care Act (ACA). Also known as Obamacare, this new policy promises to slash healthcare costs and make healthcare accessible to people from all walks of life. Law99™ has not hesitated to join the cause because it too believes in providing legal services at an affordable price so that everyone can avail them if required. While Obamacare tackles high healthcare costs, Law99™ is out to provide legal help to those in need but don't have thousands of dollars to spend on hourly consultation fees.
The most significant aspect of Law99™ is that it has realized the need for answers by individuals and small business owners alike when it comes to the ACA. Although this act put individuals, families, and small business owners in control of their healthcare, there are countless people out there who are still in the dark about the details of Obamacare.
Law99™ has taken the responsibility to guide such people and entities to ensure that they are familiarized with the new policy and can see how it affects them. This will allow people to make smarter decisions in the future regarding their healthcare possibilities. Just like the U.S government estimates that an additional 30 million Americans will be insured by 2022 through Obamacare, Law99™ hopes that millions of Americans will be able to get affordable legal help through its easy-to-use website which can also be accessed via mobile devices.
The company understands that since Obamacare is a new topic, millions of Americans may not be aware of how to take advantage of the new healthcare policy. That is why it has gotten several lawyers on board who have first-hand and in-depth knowledge of the new policy. These professionals have what it takes to answer questions about Obamacare and guide others through its technical aspects to ensure that people are aware of what the policy entails. All this convenience is offered to consumers at $99 or less because Law99™ brings to you the best lawyers in the field at affordable prices.
About the Company
Started in 2012, Law99.com is a legal services platform that provides legal representation at a low rate of $99 per hour or less. The platform itself is free and consumers only have to pay discounted lawyer fees. The company has been formed to provide legal help access to middle class Americans and small and medium businesses. It believes that assisting these entities will help them become self-reliant and consequentially, facilitate a faster economic recovery for the United States.