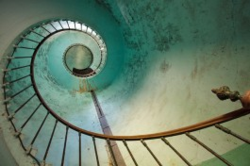 "The purpose of art is washing the dust of daily life off our souls." - Pablo Picasso
Jasper, GA (PRWEB) January 07, 2013
TrekShops LLC is launching its unique new line of Art in Motion™ images at the Sublime Wall/Art booth at the Atlanta Gift Show at Americas Mart in Atlanta, from Jan. 11-15, 2013, Building 1, Floor 7, Booth P25. These images utilize a new technology that causes light to be refracted differently as the light in the room changes or the person observing the art moves.
This refractory difference creates the impression of movement and makes certain types of images and artworks almost come to life. Truly an eye-catching experience.
In addition to Art in Motion™, Sublime WallArt will also be introducing our new "Windows on the World" line of LED backlit, Tempered Glass images that have a strong presence during the day and then become almost magical at night as the lights of the city burn bright…in your very own room.
These predominantly contemporary images are hand made one at a time, so each is slightly different than any other...truly a "one-of-a-kind" piece of art. Later in 2013 we will offer limited edition, numbered and authenticated collectible art.
For more information go to http://www.sublimewallart.com or call 706.635.3699