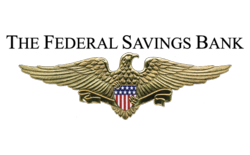 Veteran Home Loans at Guaranteed Low Rate, $0 down, No Fees and No PMI
Chicago, IL (PRWEB) January 07, 2013
Veterans who are looking to secure a VA home loan for a home in the new year could receive the best rate as former service members at The Federal Savings Bank. Members are expected to have an easier time purchasing homes in 2013.
The Basic Allowance for Housing was recently increased by the Department of Defense, opening the door for more veterans to take advantage of the housing market that has experienced trouble as of late, but is rebounding from one of the worst collapses in real estate history.
Veterans are given a Basic Allowance for Housing on a monthly basis. The stipend allows former service members to pay for their housing expenses, basing the amount they receive on average housing costs, which is updated annually with data from property managers nationwide.
Home prices increase
Those veterans who are also first-time home buyers might also be interested in diving into the housing market considering the cost of homes are increasing from historic lows. The S&P/Case Shiller composite index of 20 metropolitan areas increased by 0.7 percent in October on a seasonally adjusted basis, which was higher than the previously predicted 0.5 percent that was reported by economists to Reuters.
The improvement in home prices during October was the ninth consecutive increase in single-family home prices.
VA home loan program hits 20 million mark
The VA Loan Guaranty program recently passed the 20 million mark in loan issued to veterans across the country. The milestone loan was issued to the widow of an Iraq War veteran, using the program to purchase a home in Virginia.
"The 20 millionth VA home loan is a major milestone and is a testament to VA's commitment to support and enhance the lives of veterans, servicemembers, their families and survivors," said Allison Hickey, VA's undersecretary for benefits. "As a result of their service and sacrifice, as a group, they prove to be disciplined, reliable, and honorable -- traits that are ideal for this kind of national investment."
Loan volume has increased by 305 percent over the last five years, which includes a 51 percent increase from 2011 to 2012, according to the Department of Veteran Affairs.