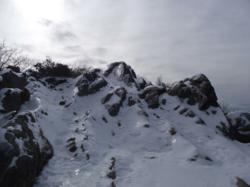 Fun Adventure in a Winter Wonderland - The Shenandoah Valley of Va and WV
Massanutten, Virginia (PRWEB) January 08, 2013
Winter wonderlands and snowcapped mountains seem to characterize the Shenandoah Valley region quite well. Besides the breath-taking landscape, however, the Shenandoah region is also home to many hot spots for winter fun and excitement. GoBlueRidgeTravel.com, a local provider of travel information, provides locals and visitors with destination information for some of the best skiing, wineries, bed and breakfasts, and other events that are sure to melt the hearts of even the meanest Grinch.
"Winter travel in the VA- WV Mountains of the Shenandoah Valley offers great opportunities for romantic getaways or fun indoor/outdoor outings for the family. Picking a ski resort that loves kids will make you winter vacation relaxing and fun for all," said Nancy Craun, owner of Go Blue Ridge Travel.
For the young at heart, one of the many skiing areas that the Shenandoah Valley area has to offer will certainly be a delight. Bryce Resort in Basye, VA and Massanutten Resort in Harrisonburg, VA in particular provide ample mountain space to satisfy any avid, thrill-seeking skier on the slopes as well as back in the lodge. With some ski trails lasting longer than a thousand feet, this winter activity is sure to keep an enthusiastic skier busy for hours. Both ski lodges also pride themselves on offering delicious meals to please the entire family.
Bryce Resort has a great family ski package including a new Kinder School for the four to seven year olds. Snow tubing is also available. Prepare for one hour and 45 minutes of speed and laughter while sliding down our 800-foot tubing lanes! 
Both Massanutten Resort and Bryce Resort offer vacation home rentals close by which can make your stay very economical. New this year at Massanutten is the 4250 square foot Ice Rink. If you are tired of the cold and want a water experience, visit the Waterpark at Massanutten for an water island experience in the middle of a dreary cold winter.
While skiing may not entice everyone, the area surrounding these great east coast ski locations is also home to many of the region's vineyards. Visitors to the Shenandoah Valley can easily locate a wine tour that will take them to some of the best wineries around, including 868 Estate Vineyard and Bluemont Vineyard. Here, some of the more mature individuals can spend the day enjoying new wines and food pairings for their next dinner party.
Parents can also take advantage of the American Celebration on Parade Museum and Shenandoah Caverns, which is the perfect place to take young children who may be getting a bit stir crazy back in the room. Have lunch at Woodstock Cafe and Shoppes.
For the romantic at heart, the Shenandoah Valley offers beautiful country inns. Take a look at The Ashby Inn in Paris, Virginia for an excellent culinary experience and, if you choose, an overnight stay. If West Virginia is closer, then cross over the Shenandoah River into Harpers Ferry, and visit the Hillbrook Inn for an evening of fine dining and music. Overlooking the Potomac River, is the Bavarian Inn where after dining you can wander downtown to the music happenings in Shepherdstown, West Virginia.
More information, as well as events, activities and accommodations in the Shenandoah Valley, can be found at http://www.goblueridgetravel.com.