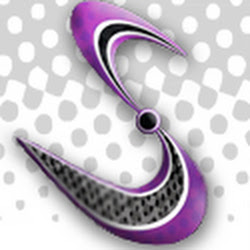 Connect to the World
Denver, Colorado (PRWEB) January 07, 2013
The Guardian posted an article which talked about how the SMEs can compete against large businesses. Among the points mentioned, website development was given a lot of significance. Usually, customers prefer big brands because they believe that the quality offered by these larger firms is better. SMEs are ignored because of lower visibility and awareness. Developing websites helps build the company's presence in the local, as well as global, markets, stated The Guardian. Since websites carry the contact information of companies, people are more likely to know of their existence. The news was posted on the 2nd of January on bit.ly/Uk5YH1 and it also stated that the type of website set up builds consumer perception and brand image. Therefore, the size of the business becomes less significant and more importance is given to the brand equity that consumers place towards any given brand.
XSM stated, developing websites is a much easier task than going the traditional way in terms of marketing and advertising. First of all, marketing through the web saves costs. SMEs don't have high marketing budgets anyway, so websites are sure to be convenient for them. Other than that, most consumers these days vouch for searching online before actually going to a mall or shop to buy something. The web presence of SMEs ensures that they do not go unnoticed by potential customers looking for brand value instead of big brand names. Even actual shopping is done online these days, so SMEs that offer that are sure to be at an advantage. With its newly introduced economical packages for the small businesses, XSM is bound to be one of the best web development service providers out there.
From the list of online website development businesses available, XSM ranks among the very best. It has already catered to well known businesses and has made a strong name for itself. Other than that, XSM specializes in custom web packages which offer the utmost ease and convenience to all its clients on http://www.connecttotheworld.com. Other services such as SEO integration, business consulting and link building are sure to get SME websites right on top of the search engines and the specific industry they belong to. For more information, visit http://www.connecttotheworld.com.