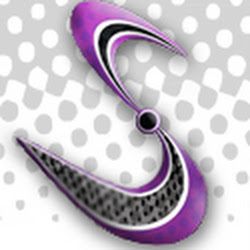 Connect to the World
Denver, Colorado (PRWEB) January 08, 2013
The SME sector has always been known to lag behind when it comes to competing with the bigger firms. But recently, the SME sector saw greater economic development due to a greater use of websites and the internet, stated ZAWYA. These websites are developed to promote the businesses and increase awareness and brand equity. The news was posted on the 16th on December on bit.ly/UW8CGA and found that websites allow the targeting of worldwide markets and audiences instead of just the nearby local ones. They also allow greater efficiency, productivity, as well as an increase in employment which in turn makes SMEs more competitive. With the emergence of online business, more small and medium businesses are likely to start up.
XSM stated the importance of websites and online businesses has been noticed worldwide. Websites are easy to develop and maintain and are a relatively cheaper way to promote brands. Instead of creating brand awareness and equity among the local community, websites allow businesses to create awareness in global markets. They provide an easy platform to SMEs which can be used to compete against larger corporations and even some international ones. Websites also give a voice to SMEs which can be used to communicate valuable information about their products and services to the world. They can be used to attain valuable customer feedback and then act on it to ensure that customer loyalty and delight is captured. To have more businesses avail the opportunity of building cost effective website, XSM launched its customizable web development packages at economical rates.
A multitude of online businesses offer website development services these days. However, many businesses would agree that XSM is perhaps the best one to approach. It not only offers website development services, but also allows clients to choose from business consulting and link building at http://www.connecttotheworld.com. The packages available are reasonable and effective. Perhaps the highlight of choosing XSM is that is also offers customizable packages. This package allows you to focus on the components that set your brand apart from the rest. These services guarantee the quick success and efficiency that most SMEs are looking for these days. For more details, log on to http://www.connecttotheworld.com.