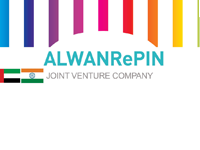 Dubai, UAE (PRWEB) January 07, 2013
The youngest committee member at PLEXCONCIL, Mr. Anuj Chhabra will be personally attending the 11th Arab International Plastics & Rubber Inbdustry Trade Show & Conference (ArabPlast 2013), scheduled to be held from January 7th to 10th in Dubai UAE, for his new Joint Venture Agreement -ALWAN REPIN LLC- with one of the most important and influential business groups in UAE Al Ahli Holding Group.
The India´s Plastics Export Promotion Council is the one in charge of organizing the Indian participation of companies in the Plastics Industry, in the ArabPlast 2013. This Expo offers a great opportunity for the different industry participants to showcase their companies and range of products mainly in the United Arab Emirates, Middle East and African markets.
ArabPlast 2013 is one of the best occasions to meet Mr. Anuj Chhabra, during the exhibition and suggestively pre-fix appointments. He will be participating at Booth 132 in Main Hall 8D of United Arab Emirates Local Companies, with the new International Joint Venture, ALWAN REPIN LLC UAE.