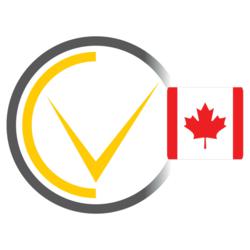 Edmonton, AB (PRWEB) January 09, 2013
Computer Valley, the premier online digital equipment supplier, has assembled an extensive selection of Wi-Fi router products, with units suitable for home or business. As the internet continues to be an ever more important tool for commercial and consumer use, Canada-based Computer Valley is at the forefront of delivering the best router equipment. The retailer's inventory now includes top-of-the-line products from market-leading brands.
Top Ten Reviews, one of the world's most influential electronics review aggregators, has compiled a list of its top ten router products for 2013. With http://wireless-router-review.toptenreviews.com/, it is possible to see the highest-rated routers heading into 2013. Computer Valley stocks a number of these products, including:

Gaming Routers at Computer Valley
Online gaming has become an important form of home entertainment for the whole family, and Computer Valley understands the need for wireless routers that offer the best gaming experience, allowing for speedy, uninterrupted game play.
EnGenius ESR9855G: A wireless router specifically designed for gaming, The ESR9855G includes 4 LAN ports and 1 WAN port for connecting to the internet, while also delivering a long-range connection.
Buffalo AirStation WZR-D1800H: With a reputation as one of the fastest gaming routers, the Buffalo AirStation WZR-D1800H offers a versatile home router solution, delivering high-speed connections that are perfect for playing online games.
D-Link Routers at Computer Valley
Computer Valley has a comprehensive list of D-Link wireless routers in stock, giving home-use customers and corporate clients a path to seamless connectivity:
D-Link Xtreme N DIR-665: The Xtreme range is one of the most popular home router options on the market (Computer Valley also stocks the DIR-825), offering 3 x 3 MIMO technology, allowing for extremely fast data transfers.
In total, Computer Valley stocks 32 different D-Link routers, delivering the most extensive range of products from the manufacturer.
Cisco Linksys routers for home and business
With more than 30 products in stock, Computer Valley is the premier supplier of Cisco/Linksys routers, including the EA series, the latest in home router technology released for 2012-2013. The EA series comes app-enabled, meaning users can interact with their router from a remote location via an application on a tablet or smartphone. The EA range at Computer Valley includes the EA2700 and the EA3500.
At http://www.computervalley.ca, customers can choose from among a vast catalogue of wireless router technology, with products from such industry heavyweights as D-link, Netgear, Tp-link, Asus, Engenius, Belkin, Buffalo, Trednet, and many more. With market-leading shipping options, products from Computer Valley can be available to customers within 24 hours of order.
Computer Valley continues to supply the very best digital equipment to its clients, not shying away from stocking the very highest quality products. Computer Valley is based in Canada. Founded in 2009, Computer Valley supplies consumers and corporate clients with the very latest in electronic equipment technology at low prices. The market-leading shipping service at Computer Valley includes most products in stock, shipping within 24 hours of purchase, while the generous returns policy gives clients peace of mind. As one of the leading online digital equipment stores, Computer Valley can stock a large range of products, an enviable list that includes items unavailable at brick-and-mortar venues.