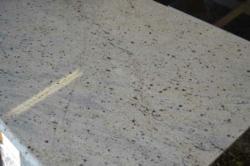 Granite for Kitchen Countertops LazyGranite.com
Denver Colorado (PRWEB) January 08, 2013
Lazy Granite is a system of mini-slabs for your kitchen counter. Each Lazy Granite tile is 18 inches wide and the depth of a standard kitchen cabinet. The system also comes with prefabbed rounded corners, sink kit, and backsplash all for your kitchen countertop. Users of the system do not need any special polishing kits.
As a result of this system home owners can now remodel their kitchen countertop with ease. Lazy Granite provides home owners with a full instructional video on how to finish their kitchen countertop.
LazyGranite.com orders usually get delivered within 10 days.
For a fast and easy granite tile kitchen countertop, visit LazyGranite.com