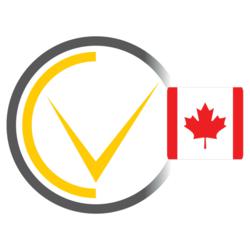 Edmonton, AB (PRWEB) January 08, 2013
Online retailer Computer Valley has updated its satellite navigation inventory, offering the latest devices from industry leader Garmin. Added to the already exhaustive range of satellite navigation technology at Computer Valley is the Garmin nüvi series, the very latest line of high-tech equipment for in-car and in-hand navigation.
The Canadian-based retailer, through its industry partners, offers a wide range of Garmin products, all of which are state-of-the-art. Visitors to computervalley.ca will find a complete inventory of the nüvi devices. As the leading online digital equipment store, Computer Valley also offers dozens of other SatNav devices from leading brands TomTom and GeoVision. The nüvi series includes the 30, 40, and 50, all of which are available from Computer Valley.
In stock at Computer Valley is the Garmin nüvi 465LMT Automobile Portable GPS Navigator, a SatNav device purpose-designed for the trucking industry. The 465LMT is perfect for long-haul drivers, but is equally adept at serving regular drivers when they are behind the wheel. Computer Valley has plenty of 465LMT units in stock, with affordable shipping options for Canada and the United States.
Computer Valley also offers the Garmin nüvi 40LM, a low-cost alternative to the 465 LMT. With the nüvi 40LM, Computer Valley showcases its willingness to offer its customers the very best products at low prices, while delivering a range of affordable, high-quality alternatives. The 40LM, like all items in the online store, comes with Computer Valley's 30-day warranty and is covered by the retailers' generous returns policy.
The myriad of Garmin GPS devices in stock at Computer Valley extends beyond the nüvi line to include hand-held navigation units, wrist GPS systems, and marine navigation products. Computer Valley and Garmin have forged a strong partnership, allowing the online retailer to offer 50 different SatNav products from the American manufacturer.
Canada-based electronics retailer Computer Valley was founded in 2009 as RMS System Solutions. Through its online store it offers a wide range of products, with an inventory far exceeding brick-and-mortar venues. Computer Valley's exceptional inventory ensures that the retailer will have units that are hard to find elsewhere, such as rare items from the industry's top brands.
With large stock lists, items at Computer Valley include the most in-demand tech commodities, such as TVs, PCs, tablets, GPS devices, laptops, cameras, games, and much more. At Computer Valley, customers choose from an extensive collection of peripherals for all of the products on site. By virtue of its strong relationships with major brands, Computer Valley also sells to corporate clients, offering affordable bulk order choices for its business partners, while the retailer's 24-hour shipping policy on most units has won rave reviews.