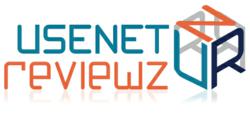 Undisclosd Location, South America (PRWEB) January 20, 2013
Another year has come and gone, almost in the blink of an eye. Now it's the time that UsenetReviewz editors put their collective heads together and discuss all the memorable events of the last year has arrived. And tallying the scores for the UsenetReviewz annual provider awards has already begun.
The winners of each of the categories will be announced on the website UsenetReviewz over the next few weeks with a new award being posted every few days. There are 11 categories to be awarded. These categories are:
Best Newsreader: In this category Newsreaders are compared for features, stability, updates, ease of use, performance, security, and appearance.
Best Small Newsreader: Here size matters, both the client download and footprint on computer resources are taken into account along with the features and functions.
Top Quality NZB Downloader: Features, speed, updating, and ease of use are considered in this category.
Easiest Usenet Award: This is given to the provider that has the most user friendly service. Ease of use, tutorials, support, quality, and cost, are factored in here.
Best NZB Site: How far back the site goes, (retention,) ease of use, library size, and search speed are all factored in here.
Best Search Service: Again, how far back the search engine will look, search speed, and libraries are taken into account.
Most Improved Newsreader: Developers are constantly trying to improve things, and here is where the number and quality of improvements and updates in the last year are taken into account.
Just The Basics Award: Providers that give the members just the no frills base needs for Usenet posting and downloading. Cost, quality, number of newsgroups, also factor in for the tally.
Most Anonymous/Private Provider: Which of the providers takes their subscribers privacy and anonymity the most serious.
Best Value Usenet Provider: Which provider gives the most bang for the buck, in terms of extra features, added services, support, and price.
Most Improved Usenet Provider: The provider that kept their developers the busiest creating new features, taking care of bugs, and general services improvement will win in this category.
The UsenetReviewz editors take a few other items into account. Things like support request speed, and availability of FAQs, forums, and tutorials weigh in, also. Subscriber satisfaction is taken into account through comments on the UseneReviewz website, in forums, and on Twitter. Also, while maintenance down times can be expected, unusual amounts of down time beyond the normal maintenance times weigh in the editors decisions very heavily.