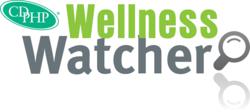 Albany, NY (PRWEB) January 07, 2013
It's not too late to get a flu shot this season. That's the message in this week's edition of the CDPHP Wellness Watcher, which is reporting widespread flu activity around the Capital Region.
What's Going Around?
Patients with the flu and flu-like symptoms are now being reported at each of the CDPHP Wellness Watcher locations. Local physicians say your number one line of defense is the influenza vaccine. The flu season continues through May 2013, so if you have not gotten the shot, there is still time.
Healthy Tip of the Week – CLICK HERE for the CDPHP Wellness Watcher Weekly Report.
In addition to getting the flu vaccine, doctors say good hand hygiene is key to preventing the spread of the flu. See below for additional flu prevention and treatment tips.
Flu Prevention and Treatment
•Influenza vaccine
•Hand hygiene
•Cough/sneeze into your elbow, instead of your hand
•Rest and fluids
•Call your doctor if you experience:
–Difficulty breathing
–Increasingly productive cough
–Dehydration
The CDPHP Wellness Watcher is a weekly report on what illnesses are trending in local communitites. Each week, CDPHP reaches out to doctors in your community to find out "What's Going Around?"
CapitalCare, Slingerlands office; Delmar Pediatrics; Lettrick Family Medicine PLLC; and Dr. Laura Staff contributed to this week's report.
For more information or to speak with a physician who contributed to this report, please contact Ali Skinner at askinner(at)cdphp(dot)com or (518) 605-4497.
About CDPHP®
Established in 1984, CDPHP is a physician-founded, member-focused and community-based not-for-profit health plan that offers high-quality affordable health insurance plans to members in 24 counties throughout New York. CDPHP is also on Facebook, Twitter, and LinkedIn.