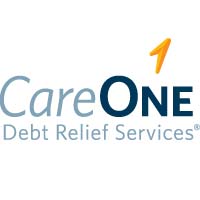 The goal of the debt movement is to provide a community that rallies and supports each other, and gives insights on previous experiences.
Columbia, MD (PRWEB) January 22, 2013
CareOne Services, Inc., the largest provider of CareOne Debt Relief Services®, has signed on as a supporter of The Debt Movement. The campaign, pioneered by Jeff Rose of Good Financial Cents, launched January 2, 2013—just in time for New Year's resolutions—and runs through May 31, 2013.
"My goal for the debt movement is to give people hope, and the realization that they can finally get out of debt. The goal of $10,000,000 in 90 days is purely for inspirational purposes. My hope for the debt movement is to provide a community that rallies and supports each other, and gives insights on previous experiences," says Jeff Rose.
During the campaign, individuals will sign up to pay off as much debt as they can. They will receive support along the way, including advice and commentary from CareOne Certified Personal Finance Counselor® Suzanne Cramer and CareOne debt management plan customer Travis Pizel, who will actively write content, and host Google Hangouts and Tweet chats.
To support their commitment to pay off as much debt as possible over the four-month campaign, participants in The Debt Movement will receive:

A Weekly Newsletter: This newsletter will keep participants motivated with debt payoff success stories, new ways to save money, and the latest statistics on The Debt Movement.
Interviews with Financial Experts: Specialists will share their knowledge through live Q&A sessions via Google Hangout and articles with debt free tips.
Free Resources: Credit card calculators, budget templates, and debt relief guides will provide detailed information to steer participants along their journey out of debt.
CareOne Supports Initiative with Scholarship
People who join The Debt Movement also have a chance to win one of several scholarships, which they can put to use immediately to pay down their debt.
"The scholarships will incent participants of The Debt Movement to push through the times when they want to give up," says Suzanne Coblentz, CareOne Social Media Manager. "It will also reward them for their dedication toward paying off their debt and educating others in the process."
Sign up here, and then learn what spurred Rose to establish The Debt Movement by watching this video. Finally, connect with The Debt Movement via these social media channels: Facebook, Twitter, YouTube, Google +, and RSS.
CareOne providers represent the nation's largest brand of debt relief services with over 5 million people helped to date. CareOne founder, Bernie Dancel, and many CareOne employees know what being in debt is like, and more importantly, what it takes to get out. CareOne is revolutionizing the industry as the only provider offering a full range of debt relief options for consumers to select the most suitable solutions for their needs. CareOne is also proud to serve as an unbiased advocate for consumers, without any financial connection with creditors, unlike other providers who receive financial compensation from creditors and customers. Visit CareOne at http://www.CareOneCredit.com for more information about the company and services.