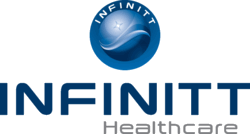 Phillipsburg, NJ (PRWEB) January 08, 2013
Infinitt North America announced that the INFINITT PACS took the #1 ranking in the 2012 Best in KLAS Awards: Software & Services report for the Community Hospital market for the fourth consecutive year (2009-2012). The annual report ranks the best-performing healthcare IT vendors based on interviews with healthcare providers.
In addition, the INFINITT PACS achieved a #2 ranking in the Ambulatory PACS market segment and scored 88.7% in the Large Hospital PACS market, although Infinitt PACS scores are in the early data stage for the Large Hospital category. KLAS Performance Data represents the opinions of healthcare executives, managers, and clinicians from over 4,500 hospitals and 2,500 clinics.
KLAS independently monitors vendor performance through the active participation of thousands of healthcare organizations, using a stringent methodology to ensure all research is accurate, honest, and impartial. According to KLAS, "The research enables healthcare providers to make more-informed technology decisions and vendors to strive for excellence."
KLAS also published a performance report: Community and Ambulatory PACS 2012 l QUESTIONS OF VALUE in October 2012. In that report KLAS provided the following summaries:
"Infinitt scores highest in almost every area measured by KLAS, with especially outstanding performance in offering needed functionality. The piece that really seals the deal for Infinitt customers is that they have the tools they need and a streamlined, straightforward design."
"What sets [Infinitt] apart is that providers feel they are getting a real value. Infinitt is not looking for ways to charge customers extra, and as a result, Infinitt has incredibly loyal customers."
The 2012 Best in KLAS Awards: Software & Services report is available to healthcare providers online for a significant discount off the standard retail price. To purchase the full report, healthcare providers and vendors can visit http://www.KLASresearch.com.
About KLAS
KLAS is a research firm specializing in monitoring and reporting on the performance of healthcare vendors. KLAS' mission is to improve delivery by independently measuring vendor performance for the benefit of our healthcare provider partners, consultants, investors, and vendors. Working together with executives from more than 4500 hospitals and more than 2500 clinics, KLAS delivers timely reports, trends, and statistics that provide a solid overview of vendor performance in the industry. KLAS measures performance of software, professional services, medical equipment, and infrastructure vendors.
About INFINITT North America
INFINITT North America, located in Phillipsburg, New Jersey, is a wholly-owned subsidiary of INFINITT Healthcare, a global company with more than 2700 PACS installations worldwide. Infinitt's web-based image and information management solutions include RIS, PACS, Cardiology PACS, Mammo PACS and 3D/Advanced Visualization software operating on a single database. This architecture increases system reliability, reduces costs and support requirements and simplifies workflow. For more information, call 877-387-6960 or visit http://www.infinittna.com.