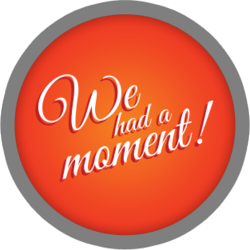 You were standing next to me at the Foo Fighters concert. We danced to These Days. Well that day is now! Find me again.
New York, New York (PRWEB) January 08, 2013
There are moments everywhere; coffee shops, concerts, sporting events, sidewalks. Eyes lock with a stranger or a conversation is shared. And then, just like that, it ends suddenly with no exchange of contact information. Enter We Had A Moment.
We Had A Moment(WHAM) offers anyone, anywhere the ability to connect with someone they share a moment with. With a simple free registration, moments are created and responded to instantly on the iPhone app and stored on the WHAM website. Identities are protected; the users decide when they want to share this information.
Founded in 2011, We Had A Moment (WHAM) is devoted to connecting people who have shared a special moment. Thanks to WHAM, anyone can find that special someone that caught their eye, their fancy and their attention.
Do you have a moment? Download the free app today!
https://itunes.apple.com/us/app/wehadamoment/id589796761?mt=8