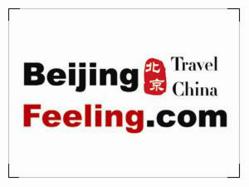 (PRWEB) January 07, 2013
Today, BeijingFeeling.com, a leading company of Beijing tour service, has updated its new website to introduce its new service of 72-hour visa-free Beijing tour. In addition, the website offers much information about Beijing tour descriptions, commentary, shopping tips, and so on.
According to Alan Zhang, CEO of BeijingFeeling.com, the new website is to give tourists a comprehensive introduction to the Beijing tourism resources, including eating, live, travel, shopping, and entertainment, and help them to stay informed on the latest Beijing travel information and policy, and helps each customer to choose a suitable Beijing tour package.
The website features its new service of 72-hour visa-free Beijing tour, which is specially tailored to the travelers from 45 countries, who can now benefit from a 72-hour visa-free stay policy in Beijing.
"These transit tourists are not permitted to leave Beijing to other Chinese cities during the 72 hours, so it is a best choice to can take a brief tour of Beijing. Our Beijing bus tour can be a good choice for them." Said, Alan Zhang.
"We offer visitors with much information about Beijing tour that we feel is the best in the industry. We try to be original, unique and different from our competitors in how to satisfy and impress our valuable clients." Added, Alan Zhang.
About BeijingFeeling.com
Founded in 2008, BeijingFeeling.com is one of the leading China tour service companies, and offering over 200 pre-designed China tour packages covering major destinations in China as well as China tailor made tours per customer's request. BeijingFeeling.com is ready to assist each customer to plan a memorable China tour.
Please visit http://www.beijingfeeling.com/ for more details.