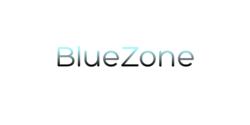 The problem isn't that you're not drinking enough water, but rather that you're drinking the wrong water.
Melbourne, Victoria (PRWEB) January 09, 2013
Drinking Water Cover-up? The 3 Truths About bottled and tap water that "they Don't Want You To Know"
An insider's look at bottled drinking water and why the real message has only now begun to emerge. http://bluezonewater.com.au/
At the launch of bluezone water, the question director Edwin Konijn asks is this: "are you really getting the full story on bottled and tap drinking water? And if the mainstream media provides any clues, the answer is no."
As Edwin shared, "Everyone reaches a point in his or her life when a decision has to be made – it's called 'a choice for the future.' Right now thousands of people are turning their thoughts towards the quality of the water they drink"
As proof, Edwin asks bottled and tap water drinkers to consider these areas before reaching for that next bottle of water.
"Do you feel bloated when you drink large quantities of tap or bottled water?"
"Do you wake up feeling tired most mornings?"
"Do you struggle to remain hydrated?"
The problem, according to Edwin, "isn't that you're not drinking enough water, but rather that you're drinking the wrong water."
Edwin shares the theory behind Bluezone Water and why they've launched to the Australian market, "Drinking highly alkaline, negatively charged antioxidant water has an immediate positive and ongoing effect on health and general performance.
Diets that are loaded with antioxidants, combined with mineral rich water and free of harmful contaminants is the key to feeling better and increase energy levels."
Edwin continues, "Bluezone water, taps into your body's ability to absorb and mange water down to the cellular level. Correct hydration results in a balance between water movement into and out off the body, organs, tissues and cells.
Edwin says that, "Drinking Bluezone water is one of the easiest and best ways to overcome chronic dehydration and to protect your body form the symptoms of disease and premature ageing. Within minutes Bluezone vitalized water moves into the cells, taking in nutrients and flushing out metabolic waste in a much more efficient manner."
To find out how bluezone water changes the very nature of drinking water, visit Bluezone Water