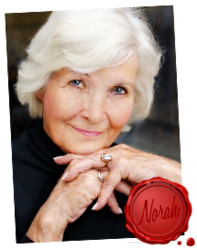 2013 has brought a global "spiritual awakening" - More than ever astrology is proving to be a Light House and a better life.
Phoenix, AZ (PRWEB) January 30, 2013
When the world realized that the 2012 Mayan Prophecy meant something different than what was anticipated, clairvoyant Norah Guide was not in the least surprised. Nor were her readers and friends, who already knew what lie ahead in terms of the Mayan Prophecy after they had received one of her Transit Period Guides that gave them the encouragement they were looking for in terms of what to expect in the coming days.
Norah Guide, world-famous Clair-Astrologist – continues to improve and find more ways to uncover the reasons of "stagnation" and situations of "arrested development" for her Customers. To Norah, her customers' happiness means everything, which is why Norah has committed top-level Customer Service Representatives to answer questions 24/7.
In addition to astrology report services Norah features many articles, reports, spiritual FAQs, recommendations and astrology resources. Norah Guide is available on FaceBook, Twitter, LinkedIn, Google+, Pinterest, About.Me., and Tumblr – talking to Norah is easy,
Getting a great ending means making a great start. Norah wants 2013 to be a great year for all, and she offers her "clair" interpretations – determined to find the answers for her Customers – now worldwide.
Norah makes it easy to understand what 2013 will bring and the best choices to make to get the most desired results.
Read more previous Norah Guide users:
"This is the first time I have ever contacted an astrologist. You were very accurate. I have to say it all made sense to me. I just have to do my part to receive the gifts of life." - Amy
"She was right on!!!!! And how deep she was able to go into my soul" – Katie
"My surprise was how accurate Norah was on me. Everything rang true and deep down I have known that I am standing in my own way. That dark force following me around is my Ego and boy can it be cunning!!! Thank you Norah for making everything clear to me, and reminding me of so much that I already knew. Sometimes I just have to see it in print. You did an Amazing reading for me and I am so Appreciative of your Gift!!!!" - Jane
Norah Guide is setting new standards of care and excellence in getting the information of the Stars straight from the source. More and more are realizing the incredible accuracy of Norah. Just imagine life could change tomorrow – with a Norah Guide Transit Report today.
###
Premium Astrology is proud to help men and women all over the world enhance the quality of their lives through spiritual enlightenment. Premium Astrology provides fast, reliable astrological reports, and a variety of other services using the experience of Astro-Clairvoyant Norah Guide. The individual success of each of their clients is their highest priority, and Premium Astrology is available to provide live support 24 hours a day 7 days a week.
For more information visit: https://premiumastrology.com/.