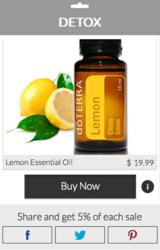 Social commerce sales are expected to bring in $30 billion each year by 2015 -Gartner
New York, NY (PRWEB) January 08, 2013
Beauty guru Mary Schook knows a good thing when she sees it. And now she wants her followers and clients to help those good things to go viral – and get paid for the push.
For more than 10 years, the founder of M.S. Apothecary, an exclusive anti-aging and skin fitness center in Manhattan, has earned a reputation for identifying breakthrough trends and products in cosmetics and skin care – from lash extensions to stem cells – and introducing them to her A-list clients.
Schook's efforts have resulted in healthy bookings for her referral-only showroom services and earned her an ad hoc role as an "editor to the editors"; beauty media stalwarts Vogue and Marie Claire frequently feature Schook's product discoveries and include her informed comment on innovations that are breaking or about to break in the beauty sector.
On January 8, Schook aims to advance the social commerce model. Her M.S. Apothecary website msapothecary.com – which features beauty and wellness products from brands that Schook has professionally vetted – will permit shoppers to share M.S. Apothecary's "curated" products through popular social media applications and, more importantly, earn paid commissions on each resulting sale.
According to Schook, the enabling technology could not be easier to use; shoppers logged into Facebook are provided rapid permission to post links directly from each M.S. Apothecary product listing to their Facebook, Twitter, and Pinterest accounts and recommend their discoveries to friends. Schook says the enhanced commerce model, a smarter blend of social media's viral power and affiliate marketing, is a bit of game changer for shoppers as well as undiscovered brands.
"My clients are discerning, and often are on the same taste graph," stated Schook, whose weekly blog, Tuesday's Beauty Tips, has a rabid following. "It was time to embrace an e-commerce model that leverages their affinity for social media and transforms them into ambassadors for brands that I believe, and they believe, deserve broader exposure. And for that level of trust and loyalty, they deserve paid compensation – not merely store points, coupons, or free samples."
Schook states that commission rates range from 5% to 20% of a product's purchase price. Pass-along sales are tracked and distributed through PayPal, with commissions paid directly to the M.S. Apothecary "shopping affiliate" on a monthly basis.
According to recent research from Gartner, social commerce sales are expected to bring in $30 billion each year by 2015, with half of web sales to occur through social media.
Faster Traction for Niche Brands
Under M.S Apothecary's revamped e-commerce model, niche brands stand to gain market traction more rapidly while minimizing ramp-up costs related to building awareness.
"Our line of bio engineered facial treatment masks is distinctive in its product category and has an educational component to the sales cycle," said Lou Martelli, President of Bel Mondo Beauty. "The length of that sales cycle is shortened when beauty experts like Mary Schook and skin care enthusiasts evaluate our line and endorse it through social media, essentially giving it an M.S. Apothecary seal of approval."
M.S Apothecary currently lists 25 products from domestic and international brands, and expects to curate as many as 50 by end of Q1, 2013.
About Mary Schook and M.S. Apothecary
Mary Schook – "beauty tastemaker", licensed esthetician, and fashion makeup artist-turned-skincare sensation– operates one of the foremost alternative anti-aging and beauty centers in the heart of NYC. Her center serves as a laboratory for advancements in skin fitness and age prevention, and includes a members-only showroom called M.S. Apothecary that features products vetted by Ms. Schook. Select products from the showroom are sold through http://www.msapothecary.com. Ms. Schook is also the Beauty Director for beauty discovery site, Ahalife.com, and provides informed comments and expert articles for leading beauty media.