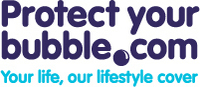 (PRWEB UK) 8 January 2013
There are times when a phone camera will just not do all of the work most photographers truly need. Even for family pictures or shooting the occasional video, a full camera makes more sense than a simple phone. But buying a camera can be a difficult task especially for people who are not aware of the different options and choices available. Protect Your Bubble, camera insurance company, has a list of tips for anyone looking into buying a camera in this year's January sales. Each of the following camera types are digital only; film cameras are not discussed.
DIGITAL COMPACT CAMERAS
Normally under £100, these are the perfect cameras for the occasional picture or family gathering. Basic, no frills and lacking any complicated settings, many of these run on standard AA batteries. A 3x optical zoom is perfect for routine picture taking and most lenses of 28mm are perfect for group shots. If by chance there is one with something more than 3x zoom in an affordable price range, grab it by all means.
Screen sizes vary from 2.5 to 3in, but this does nothing for the picture except give the viewer a better look. The number of megapixels can vary, but more megapixels mean more memory taken up on SD cards and internal memory.
STANDARD DIGITAL CAMERAS
Priced more in the middle, these cameras cost from £100 to £250. Rechargeable lithium-ion batteries are standard, and they last longer than the AA alkaline type. For the more fashionably-minded, these are popular because of the number of styles and colours available.
HD video recording is on some higher end models, as are touch screens, large LCD and longer zoom. Auto-intelligence means the camera adjusts a number of settings by subject matter and is perfect for amateurs. Unless the camera has touch screen, the buttons on the back are small and sometimes hard to read.
BRIDGE CAMERAS
Also known as superzoom cameras, these are perfect for those who seek image stabilization in shots. A manual focus and flexible exposure allow for greater control for professional photographers. An articulated LCD screen means shooting pictures from strange angles or adjusted from glare.
These models are larger than the other cameras and have external lenses, so sliding one of these into a pocket is not going to be simple.
INTERCHANGEABLE LENS CAMERAS
Hybrids, their other name, are fairly new on the camera scene. Coming close to the quality of a DSLR, these cameras have a similar sensor. They also do not have a mirror box, and have an optical viewfinder or electronic viewfinder with LCD screen.
Phase-detection focus, the fastest way to focus, is still in process, so these cameras offer the contrast-based method. Lenses are still very much progressing, but the lightness of the lens makes these cameras light and perfect for street and travel options.
DSLR CAMERAS
Combine the best of everything and then some additional options for the DSLR. Price goes up considerably with these cameras because of it, so these cameras are ideal for professionals and anyone wanting to shoot sport.
Adaptable to almost any condition and lens, these cameras can shoot almost any picture and under any situation. Accessories are abundant, from additional flashes to extended batteries. Those seeking to shoot HD video will find microphones and other equipment to match to the camera, perfect for making home movies.
Buying a new camera is a big decision; be sure to take some insurance as well. Protect Your Bubble's camera insurance covers against accidental damage, theft and as an optional extra loss. This means back to taking pictures in virtually no time. Visit Protect your bubble for additional information and a free, instant quote.
Get an instant quote for your gadgets via the following URLs:
Camera Insurance: uk.protectyourbubble.com/ci-camera-insurance.html
Camera Lens Insurance: uk.protectyourbubble.com/ci-camera-insurance.html
Gadget Insurance: uk.protectyourbubble.com/gadget-insurance/
Socialise with Protect your bubble UK on the following social networks:
Facebook: facebook.com/ProtectYourBubble
Twitter: twitter.com/protectyrbubble
YouTube: youtube.com/protectyourbubble
Protect your bubble is a trading name of Assurant Direct Limited, a company registered in England and Wales (registration company number 5399683)