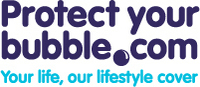 (PRWEB UK) 10 January 2013
Those in the market for a new iPod in the January sales have many varieties and models to select from and the numbers can be overwhelming. Protect Your Bubble, gadget insurance company, takes a quick look at the different iPods available to help sort out some of the confusion.
Types
The fundamental iPods have not changed. There are three in the Apple line and each one does things a bit differently than the other. The iPod touch, nano and shuffle are the three models, but of the three, only the shuffle is still manufactured in the same way. The other two have changed since inception.
iPod Touch
Moving more to the sleek look of the iPhone, the iPod Touch has gone through several different changes. The main change is the A5 processor used in the iPhone 4S, a thin design like the iPhone 5 and a four inch display. Thinnest ever, it is a mere 6mm thick and weighs only 88 grams. The shell is anodized aluminum.
Other new features include a better battery, sporting 8 hours of video but an amazing 40 hours of music playback. The camera, iSight, is 5MP and records in 1080p. Shoot panoramic and landscape pictures. Move from left to right for the shot, and the camera will tell to slow down if necessary.
iOS6 is now standard on the Touch, and five colours mean everyone can be happy. Prices will range from around £249 for 32GB and 64GB for £329. The existing iPod touch fourth generation will no doubt be reduced in price and a great bargain.
iPod Nano
The Nano has undergone an even more radical transformation. At 5mm thick and a 2.5in screen, the nano has buttons on the side for volume and track control. Video is not as good as on the Touch, but for the person on the move, it is an ideal decision to choose the Nano.
Seven colours are standard, as is Bluetooth for wireless enjoyment. 30 hours of batter life, an FM radio that one can pause and rewind is standard. Athletes will like the Nike+ support and the pedometer.
Only one version available, but it comes in various colours: slate, silver, purple, pink, yellow, blue and green. Prices start at around £129.
The Nano and the Touch use the new Lightning connector, moving away from the old 30 pin charging and docking connector. Purchase an adapter to use current charging and docking stations.
New ear buds, EarPods, are now standard with both Nano and Touch.
No matter which device selected, purchase insurance to go with it. Protect Your Bubble offers mp3 insurance for protection against theft, accidental damage and as an optional extra loss. Visit Protect you bubble for a free quote, information, and other great insurance policies for all your gadgets.
About Protect your bubble UK
Backed by a Fortune 500 company, Protect your bubble is the UK's largest specialist gadget insurer that also offers a wide range of insurance products including home insurance, car insurance, car hire excess insurance and pet insurance; all at great value prices.
Related Links:
iPod Insurance - uk.protectyourbubble.com/ip-ipod-insurance.html
iPad Insurance - uk.protectyourbubble.com/ipad-insurance.html
Gadget Insurance - uk.protectyourbubble.com/gadget-insurance/
Find Us On:
Facebook: facebook.com/ProtectYourBubble
Twitter: twitter.com/protectyrbubble
YouTube: youtube.com/user/protectyourbubble