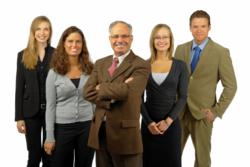 The roadshow is the 'must attend' for all Exchequer customers looking to find out more about the latest products, functionality and tips designed to add real value to our customers' businesses and ensure you get the very most from your Exchequer software
(PRWEB UK) 14 January 2013
Over 350 delegates, including Finance Directors, IT Managers and Operations Directors attended this year's roadshow for Exchequer accounting software customers, with record breaking attendance for all three events compared with previous years: Knutsford (12% increase), London (55% increase) and Reading (77% increase).
Entitled "The Discovery Tour", this year's roadshow event was the 'must-attend' event for Exchequer customers wanting to find out more about all the latest products, including v7.0, Analytics business intelligence software tools and eXchequer365.
Attendees also got the chance to hear our 'need-to-know' tips and tricks in our popular "Did you know it could do that?" session, as well as find out about our latest range of professional services.
Paul Sparkes, Product Director at IRIS Accounting & Business Solutions, said he was delighted with the success of the roadshow: "The roadshows are held annually throughout the country. The purpose of the roadshow is to see as many of our customers as possible and give them the opportunity to learn more about how they can make better use of their IRIS Exchequer system. We were extremely happy with the uptake at this year's roadshow and we've had great feedback which will put us in good stead to deliver even better roadshow events in the future."
Exchequer roadshow is the 'must attend' for all Exchequer customers looking to find out more about the latest products, functionality and tips designed to add real value to our customers' businesses and ensure you get the very most from your Exchequer accounting software.
About IRIS Exchequer:
IRIS Exchequer is a mid-market business and finance management solution that has received a number of awards over the years. Awards success includes winning 'Financial Software Provider of the Year' in the Real Finance/CBI FDs' Excellence Awards 2012, 2011, 2008, 2006 and 2005.
IRIS Exchequer was named the 'Best rated accounting product catering for businesses in the medium range' in an authoritative survey by the ICAEW (Institute of Chartered Accountants in England and Wales), the industry body which also accredits IRIS Exchequer.
For further information, please contact:
IRIS Accounting & Business Solutions
0844 815 5600
0844 815 5592
http://www.exchequer.com/
Follow us on Twitter at @IRISenterprise
# # #