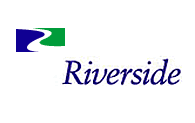 CorporateRewards has a long track record of growth thanks to its exceptional service and compelling value proposition.
(PRWEB) January 07, 2013
The Riverside Company has invested in GiveAnything.com, Inc. (dba CorporateRewards), a facilitator of incentive, recognition and wellness programs. CorporateRewards provides an industry-leading software platform that allows clients to administer, manage and track their programs to drive ROI. Using their proprietary universal gift card reward, participants in CorporateRewards' programs can select from hundreds of retailers and millions of products.
Based in New York City, Corporate Rewards has more than 150 clients globally, including many Fortune 500s, helping each of them to engage and reward employees and agents for achievements, milestones, and incentive-based programs.
"CorporateRewards has a long track record of growth thanks to its exceptional service and compelling value proposition," said Riverside Managing Partner Loren Schlachet. "We expect to build on that by investing in additional resources to help them serve the market even better." (quote)
Incentives have become increasingly popular, as research has proven that non-monetary rewards can engage employees and agents and drive improved performance more effectively than cash. Programs like those that CorporateRewards provides are particularly effective for encouraging wellness program participation and other employee engagement efforts.
"CorporateRewards is addressing critical customer needs," said Riverside Principal Alan Peyrat. "And it's doing so with the best technology possible. Its cloud-based system provides real-time data and is robust and flexible. It's an impressive package."
CorporateRewards should also benefit from Riverside's extensive experience in software and technology companies. With specialized teams of advisors, operators and transactors focused on specific deals, the firm has acquired more than 20 software companies.
Working with Schlachet and Peyrat on the transaction for Riverside were Assistant Vice President Brad Resnick and Associate Grady McConnell. Origination Principal Jim Butterfield sourced the deal for Riverside.
The Riverside Company
The Riverside Company is a global private equity firm focused on acquiring growing businesses valued at up to $200 million (€200 million in Europe). Since its founding in 1988, Riverside has invested in more than 300 transactions. The firm's international portfolio includes more than 75 companies.