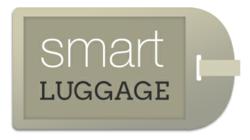 'of the one hundred and forty million people who flew more than once last year, twenty six million of those lost their luggage
(PRWEB UK) 7 January 2013
A company has decided to take advantage of the unfortunate reality of baggage loss. The latest design from Globaltrac allow users to track their luggage by the use of a small, battery powered device within a suitcase that omits a signal to a linked mobile phone. The device then sends a message detailing its final destination – if all is well it will be the same as the user, if not – then the app gives the user the knowledge of exactly where the lost luggage is in the world. The app is predicted to attract a large audience with Mayer Alexander, Globaltrac's Vice President of Sales in North America explained, "Of the one hundred and forty million people who flew more than once last year, twenty six million of those lost their luggage."
Whilst the app cannot prevent the loss of luggage it can at least inform the user of its location in the hope that relocating it with its rightful owner as soon as possible.
Smart Luggage, the UK's lead supplier in luggage, hand bags and laptop cases is very concerned to learn of this statistic as their spokesperson explained, "There is a very high level of lost luggage and frustrated flyers and we feel that this app may at least put an end to the mystery of lost luggage."
Smart Luggage continues to closely follow any luggage related developments.
Smart Luggage is a lead supplier in brand names such as Samsonite and Antler as well as cost effective luggage solutions. Established to cater for a nationwide market the company takes pride in making airport luggage and everyday necessities such as laptop cases, handbags and holdalls accessible to all at competitive prices. The online store offers safe and secure payment via facilities like Sage and PayPal.